The queen of hills Shimla has a lot to offer you apart from its picturesque hills, mountain air, and tall pine trees. This winter capital of Himachal offers you some amazing flavoursome food to treat your mouth. Starting from some high-end cafe to this tinny hut cafe, all of them offer you some mouthwatering food. Some of these restaurants have a long back history, they were opened at the time of British like Indian coffee house which is situated on the mall road.
Most of the cafes are situated on the mall road as it is one of the famous tourist attraction of Shimla. Also, like every place, this place has the essence of some amazing mouthwatering Street food. These roadside stalls of this street food beat the exotic dishes high-end restaurants offer you. So let's get started with telling you some best roadside stalls who can offer you some delicious treat to your
tongue.
1. Sita ram and Sons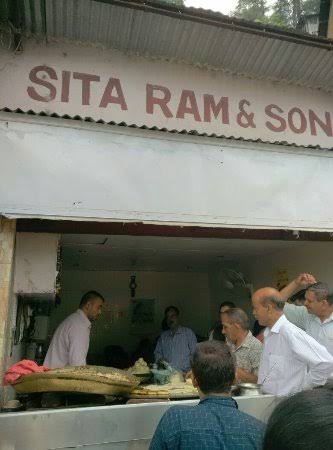 So all the Punjabis visiting the place, you have a place to eat your favourite dish chana bhatura. This famous stall is located at Lakkar Bazaar of Shimla and is a hotspot for both local people and tourists. This stall is making wonders for 6 decades. So don't miss out on this authentic taste of chana bhatura whenever you visit Shimla. This is one of best-rated food joint of Shimla. Many famous personalities have visited and tasted the delicious chana bhatura of this place.
2. The Bhihari Lal Sharma Stall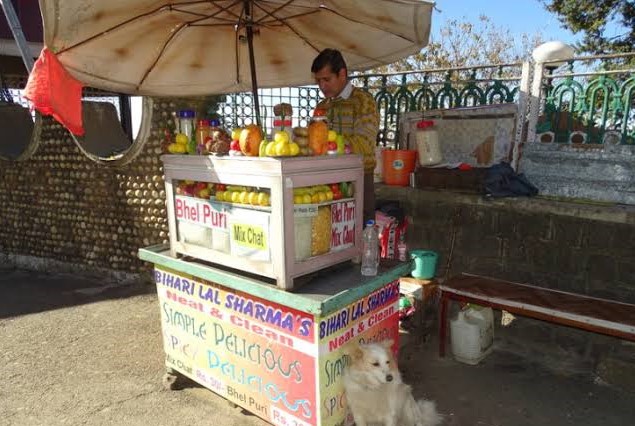 Bhihari Lal Sharma Stall is situated at Takka Bench, above The Ridge. This stall was the first fruit chat seller in the city which started its operations in 1948. The stall stands tall at the beginning of the chat street of Shimla, Takka bench, above the famous Gandhi Statue on the Ridge. This place is the famous stop for The tourist who visits the Jakhu Temple. You can get these famous food chat only at a minimal amount of Rs.30, this authentic chat comes fixed with tangy chutneys.
3. The Gol Gappa Stall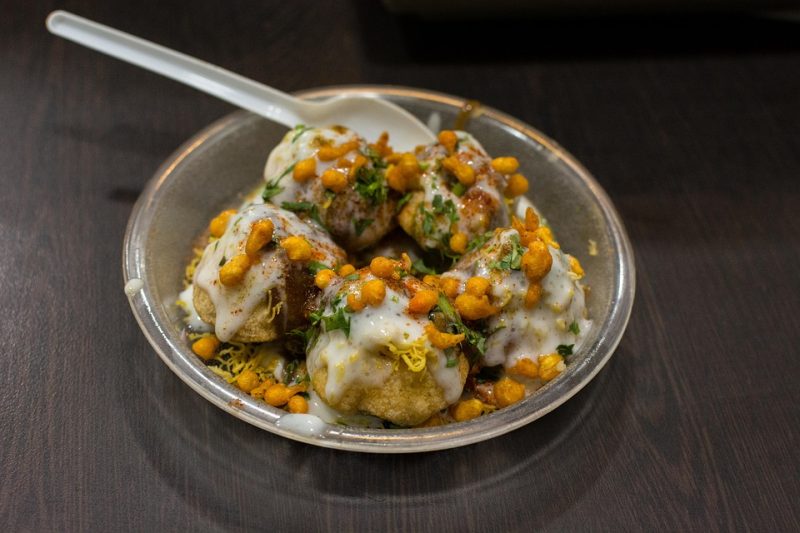 Gol Gappa also is known as Pani puri is one of the favourite snacks all over India. So you can never miss out on this favourite gol Gappa stall situated at Navbhar Chawk which is near the famous for St. Bede's College. So all the gol gappa lovers out in Shimla, do visit this stall for gol Gappa chat, tikka wala kulchas and hot dogs prepared with special Indian chutneys and lots of hari Mirchi. The stall has been here for a long period making the St. Bede's girls crazy for its authentic gol Gappa taste. These mouth-watering chat you will get here is just for Rs. 15, and golgapas for a mere Rs.10.
4. Embassy ice Creams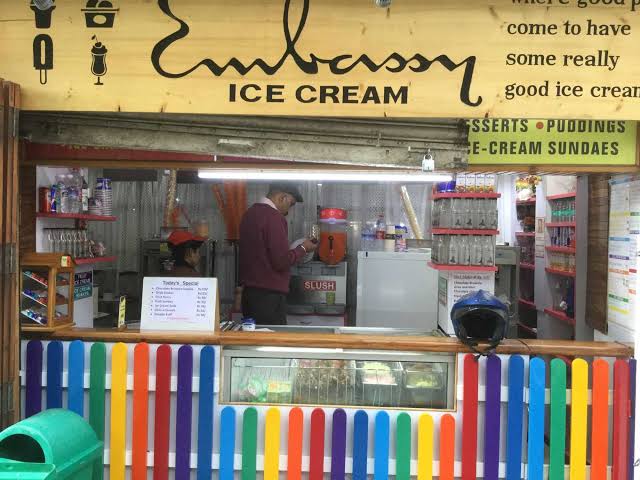 Be it the cold chilled weather of Shimla you don't have to miss out this delicious ice cream from Embassy ice Creams. There is a wide range of softies, flavoured ice creams in cups, squashes, and shakes. Also, their fruit sundae is the cherry on the cake and for all this, you have just spend a nominal amount.