We all have, in some way or the other, fallen prey to the hotly-debated topic of the internet and technology being boons or curses in these modern times.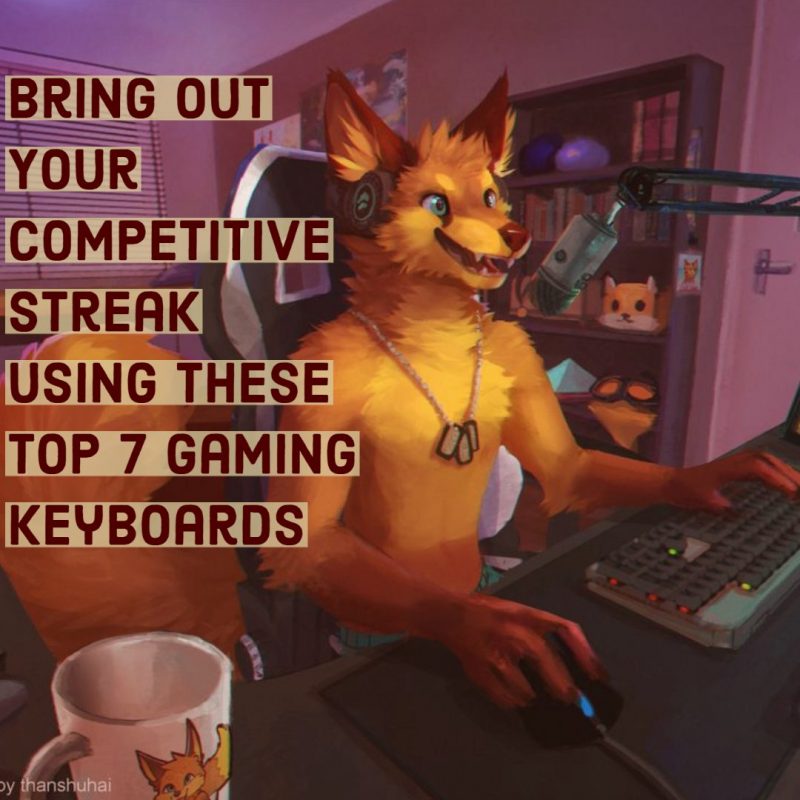 Irrespective of which side you are on, there is no denying that the internet and technology have created new avenues, such as online gaming. Tech-savvy millennials now have a platform for letting off steam and turning their passion into a profession. So, get entertained and enamored through hours of pulse-pounding gaming with impressively-crafted keyboards.
Redragon Karura K502 Gaming Keyboard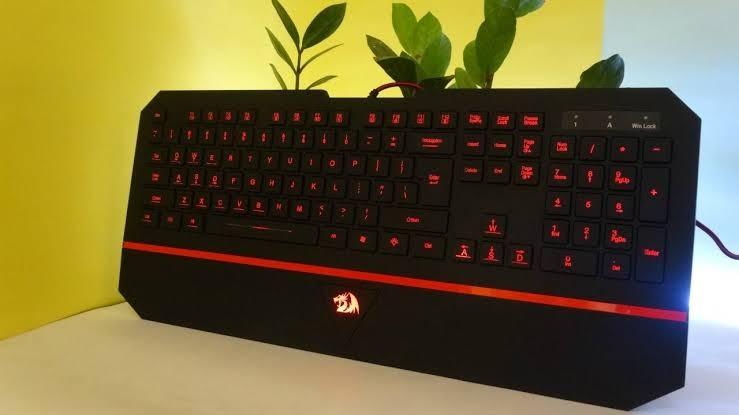 The Redragon Karura K502 comprises 104 silent keys that offer superior comfort and incredible responsiveness while gaming. As a distinctive feature, it has 12 multimedia keys and 19 conflict-free keys for an infallible performance. Moreover, its anti-ghosting matrix helps prevent response delays, even if multiple keys are pressed simultaneously. Available at a price for INR 1790, this functional keyboard is nothing short of spectacular.
Pros
12 multimedia keys and 19 conflict-free keys render flawless functionality
Anti-ghosting matrix prevents response delays
Extra-large wrist rest renders optimum comfort
Seven colours and four brightness levels offer impeccable illumination
Cons
Provides limited compatibility with Mac operating systems
HP K500F Gaming Keyboard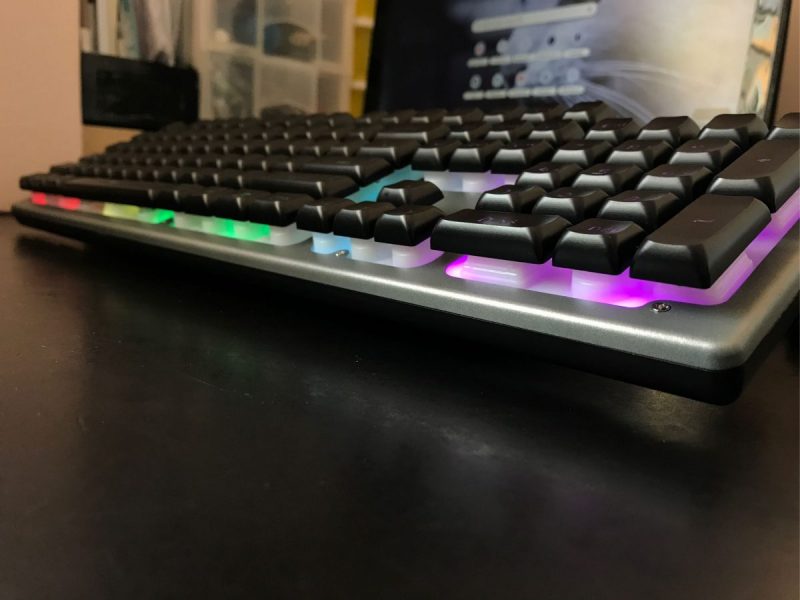 The HP K500F Gaming Keyboard is another gaming gear that merits strong consideration. Built with responsive keys, it renders professional-grade performance. As a distinctive feature, it is embedded with a unique LED backlighting for an incredible experience. For added convenience, the keyboard is thick and sturdy that renders sought-after stability.
Pros
Thick and sturdy design renders stability
Responsive keys provide professional-grade performance
Special LED backlighting offers added convenience
Cons
Lacks dedicated media buttons
Compatible only with Windows operating systems
ZEBRONICS Gaming Multimedia USB Keyboard & USB Mouse Combo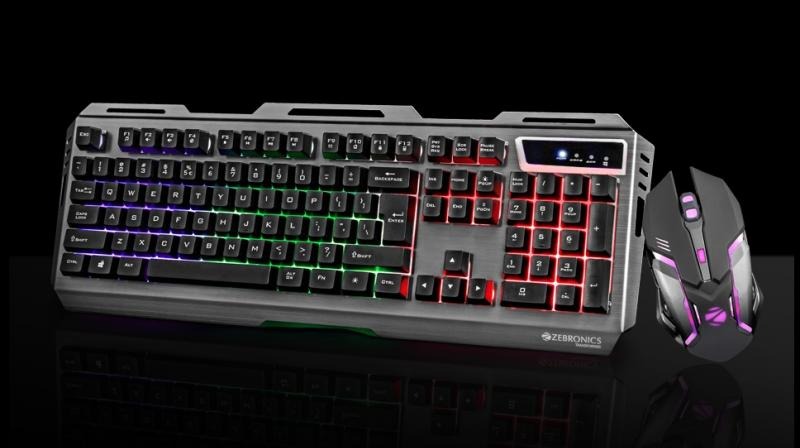 Enliven your gaming sessions with this Multimedia Cheapest Gaming USB Keyboard and Mouse Combo, this one merits strong consideration when pondering over your final pick. The gaming keyboard is embedded with a multi-color LED with four modes that make your gaming sessions incredibly dynamic. Backed with high-precision laser keycaps, this one lets you come out as victorious by keeping your competitors behind the enemy lines.
Pros
Multi-color LED with four modes offer personalisation to your gaming environment
Laser keycaps render convenience and impeccable responsiveness
Dedicated buttons for the DPI, forward, and backward commands are icing on the cake
Two-step stand provides added comfort
Cons
The sturdy and robust aluminum body makes it heavy
Long braided cable makes it difficult to store and carry
Live Tech KB03 Gaming Keyboard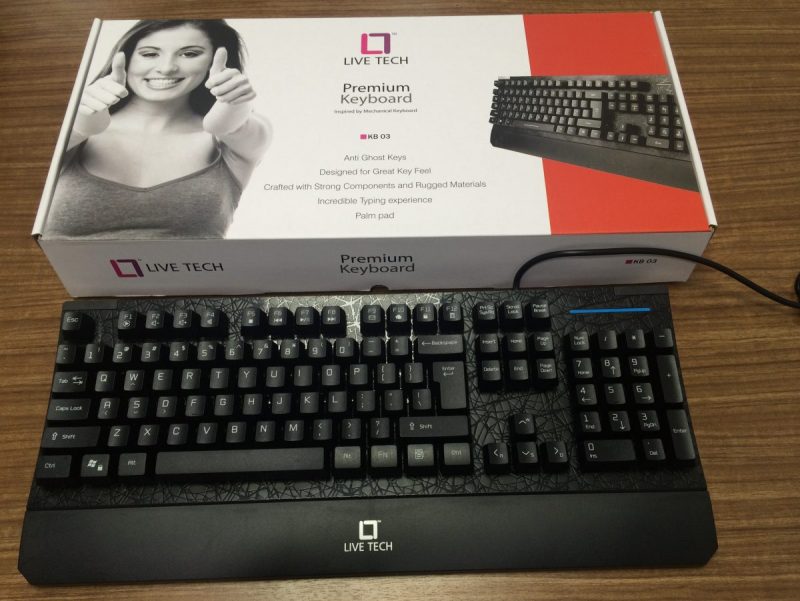 Bid adieu to the good-old fatigue and upscale your gaming arsenal with the incredibly functional Live Tech KB03 gaming keyboard. it has an anti-ghosting design that registers multiple key presses simultaneously for sought-after functionality. Its robust and rugged construction makes it incredibly long-lasting. Moreover, it is equipped with a palm rest that renders the utmost convenience.
Pros
Anti-ghosting design registers multiple key presses for infallible performance
Consists of a palm rest that helps minimise fatigue
Robust and rugged design renders longevity
Raised craftsmanship offers a floating key effect
Cons
The wired mechanism needs you to be close to ports and sockets
Should be kept away from liquids to protect damage caused by spillage
Redgear Canyon Gaming Keyboard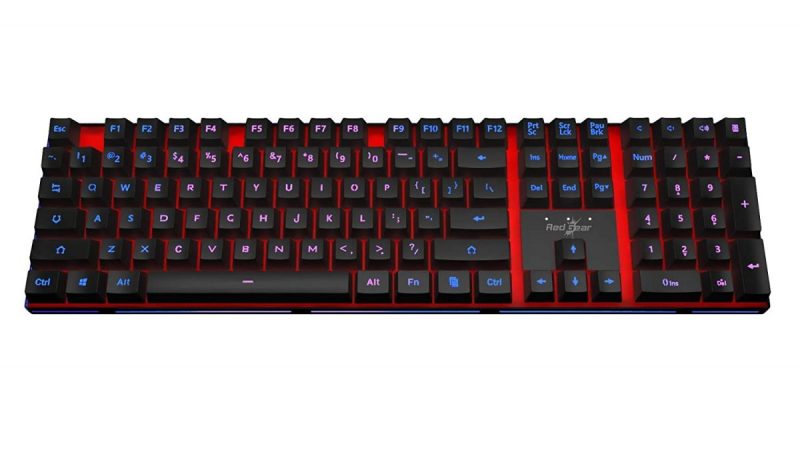 Premium quality craftsmanship, coupled with ten LED modes, makes the Redgear Canyon Gaming Keyboard an incredibly valuable gaming accessory. For added convenience, it has double injected keys. The keyboard also consists of the windows key lock system for optimum safety and security. Another distinctive feature is the RGB effect at the base that renders incredible style and convenience. it makes for an excellent addition to your gaming arsenal.
Pros
Double injected keys render professional-grade responsiveness during play
RGB effect at the base provides added style and convenience
10 LED modes add sought-after personalisation to your gaming sessions
Windows key lock mechanism ensures safety and security
Package includes a manual
Cons
Wired interface requires proximity to ports and sockets
Should be kept away from liquids to protect from damage caused by spillage
DragonWar GK-001 Gaming Keyboard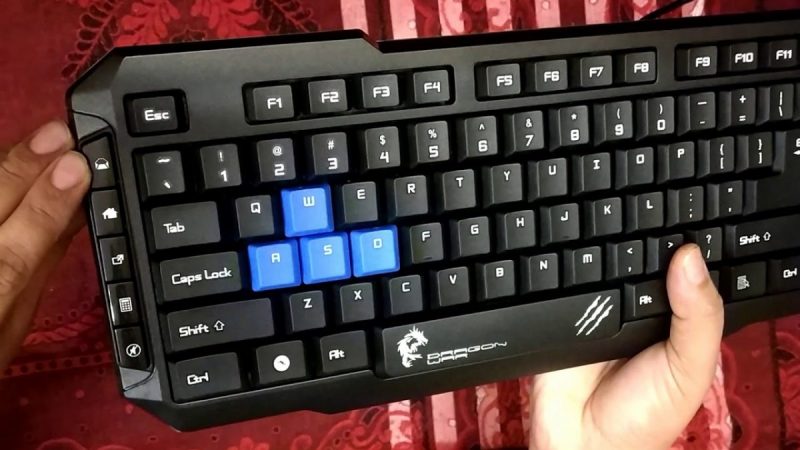 Now forge an impregnable lead over fellow combatants by using the incredibly functional DragonWar GK-001 Desert Eagle Gaming Keyboard. What makes this one a cut-above-the-rest is its water-resistant design that ensures exceptional reliability. Moreover, it comes with a dedicated gaming mat that provides stability during gaming. this one makes for an ideal contender.
Pros
Water-resistant design makes it incredibly reliable
Comprises of a dedicated gaming mat for stability
Features programmable and customisable keys for responsiveness and efficiency
Multimedia keys for volume, calculator, and mail access for added convenience
Cons
Location of the hotkeys renders inconvenience during use
Multimedia keys cannot be programmable, nor can be disabled
Backspace key is small
Cosmic Byte CB-GK-02 Gaming Keyboard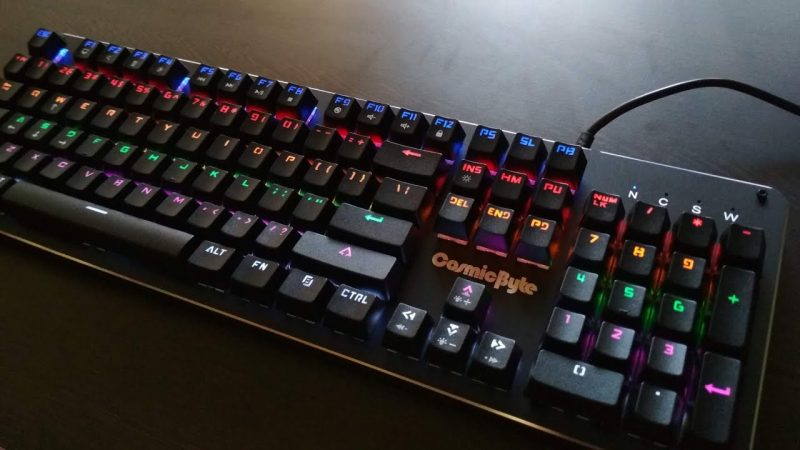 Scale up your gameplay with this incredibly functional gaming keyboard from Cosmic Byte. it comprises 19 anti-ghosting keys that render an impregnable competitive edge by allowing you to press multiple keys simultaneously. The keyboard comprises a distinctive LED backlighting with seven color options and four brightness levels that provide the impeccable style and convenience during use. Moreover, it consists of dedicated multimedia hotkeys that offer easy access to media control, volume, internet, and other functions.
Pros
19 anti-ghosting keys render incredible efficiency and performance
Special LED backlighting offers style and convenience
Dedicated multimedia hotkeys provide easy access to media control, volume, and others
Consists of drain holes at the bottom for tackling accidental spills
Cons
1.6m long cable needs you to be close to ports and sockets
Design is not compatible with Mac operating systems
Final Comments
The recent years have seen an incredible spurt in gaming accessories such as keyboards and others. The new-age gaming gear and equipment consist of high-end components and impressive features. While the above list is by no measure an inclusive one, it certainly makes for an excellent starting point for online gaming combatants.