Gaming is something we all enjoy. In recent years, strategy and coordination have been gaining greater weight in online multiplayer games. Be more leisurely titles such as PlayerUnknown Battleground (PUBG), or action games like Call of Duty: Black Ops III, communication and coordination between the different players can be the difference between victory and defeat.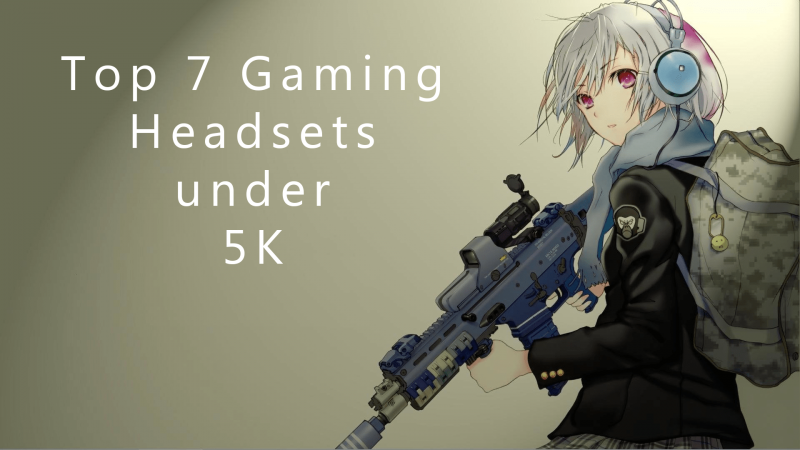 However, achieving adequate communication, without missing any detail of the game, is not always an easy task. The sounds that surround you, the noise in the signal, the quality of the headphones, many factors can prevent your team from communicating correctly in the game. Having a quality headset is a basic requirement for any self-respecting competitive player, A professional good Gaming headset can be expensive, you will have to spend a bit more for better results, and that's why we bring you the 7 best available gamers headphones available online under 5k.
If your looking for a good Gaming headset which is not expensive and good for hearing music too below are few top 5 brands. Do check them out,
| Top 7 Gaming Headset under Rs. 5,000 in India | Price | Buy Online |
| --- | --- | --- |
| Logitech G233 | Rs. 3999 | Buy |
| HyperX Cloud Stinger | Rs. 4538 | Buy |
| Steel Series Siberia 200 | Rs. 4560 | Buy |
| Logitech G430 | Rs. 5050 | Buy |
| Logitech G231 | Rs. 3299 | Buy |
| Corsair HS50 | Rs. 4799 | Buy |
| Asus Cerebrus (V2) | Rs. 4975 | Buy |
1. Logitech G233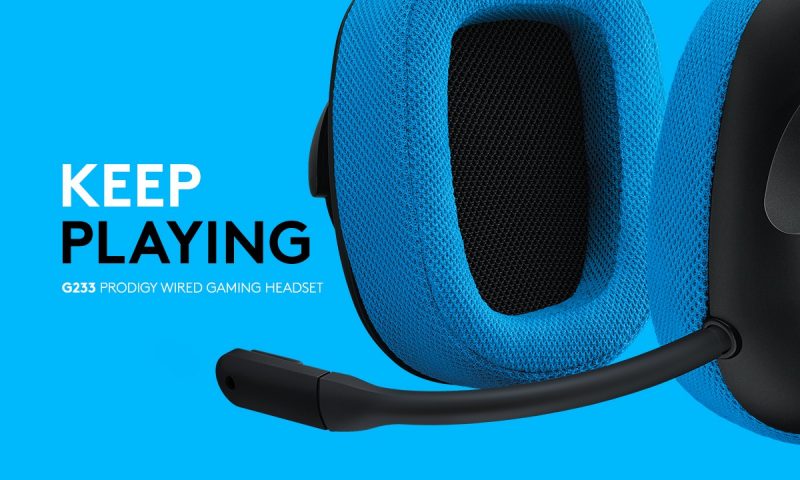 These headphones have a novel design, which with only 259 grams of weight does not sacrifice its quality at all. It comes with different cables depending on the need: the cable for the PC or console, which has an extension of 2 meters, and one of 1.5 meters for other types of portable devices, which has an integrated microphone ideal for making calls. It is compatible with most gaming consoles, PCs, mobiles, tablets, and players.
One of its most outstanding features is the microphone that can be easily removed and is adaptable; In addition, it has a noise filtering system that reduces interference to the minimum expression. Also, it has integrated controls to play, pause and control the volume at your convenience. Its over-ear design is focused on offering the greatest comfort for users; this is denoted by its weight, the material that covers the headphones and the pressure it exerts on the subject.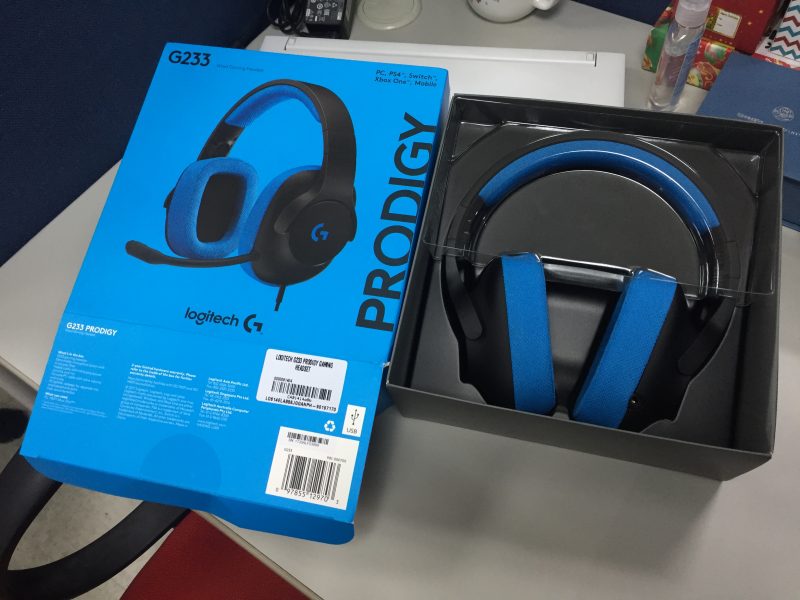 In addition, each of the headphones can be rotated up to 90 degrees. The sound quality is superior, each sound is clear and clear, thanks to the frequency it offers without practically any type of distortion; due to the cutting-edge technology that has been developed for these headphones. It does not require any type of configuration or special software for its use in any of the equipment.
Features
Pro-G Technology
Comfort and lightweight
Removable, adaptable – quickly switch from gaming mode on your PC or console to mobile mode.
Compatible with different consoles
Price: Rs. 3999
2. HyperX Cloud Stinger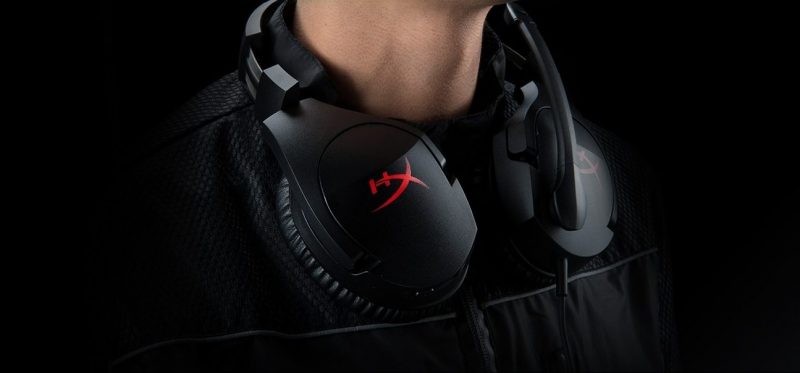 The HyperX Cloud Stinger headphones are comfortable and lightweight, perfect for playing with them for hours. They only weigh 275 grams, they are comfortable when wearing them thanks to their soft and light pads. For a personalized adjustment to each user, these headphones can rotate at an angle of up to 90 degrees. They have an adjustable slider to promote comfort in the headband of the headphones.
They provide a great sound quality with their directional controllers of 500 mm, which make the sound directly to the ears. In the helmets, it has a very intuitive and easy-to-use volume controller. The volume slider is located at the bottom of the right pad, its access is very simple and allows you to adjust the volume of the audio to the need of each moment. The HyperX Cloud Stinger headset is made of stainless steel with its highly resistant and high-quality plastic housing. Its components make it a model of great stability, durability, and resistance to the passage of uses.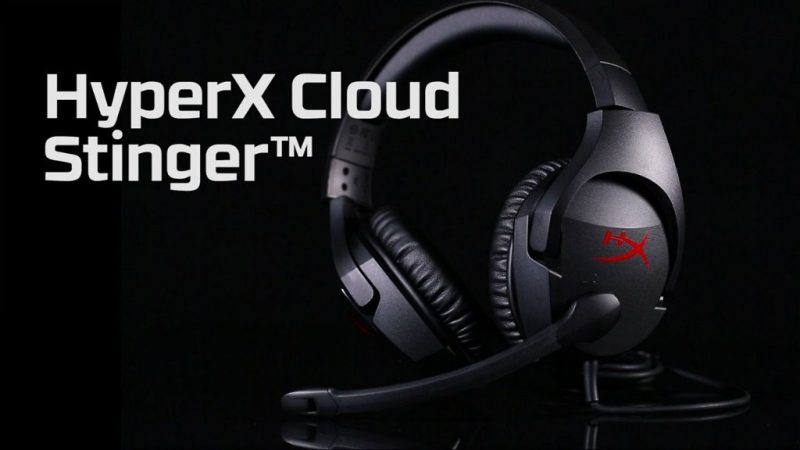 To all this, we must add that the HyperX Cloud Stinger headphones incorporate a microphone with integrated sound cancellation and the possibility to silence it with just a movement of the microphone arm; Thus, when the microphone is placed vertically with respect to the speakers, it is muted. Integrated sound cancellation reduces background noise for better sound quality. The user will hear the purest sound, without discomfort from other external elements.
These headphones are compatible with multiple platforms, devices, and formats. Its high connectivity means that the user can enjoy sound quality and total comfort whether using headphones with PC or with other consoles. The HyperX Cloud Stinger headphones are compatible with the computer, Xbox One, Play Station, Wii, and mobile devices. It has a unique 3.5mm stereo connector, plus an extension to connect to the computer with greater comfort. The headphones are also compatible with other Skype-type voice talk programs.
Features
Comfortable and good for long use
Lightweight
Clean and crisp sound
Decent noise cancellation
Price: Rs. 4538
Buy it on Amazon
3. Steel Series Siberia 200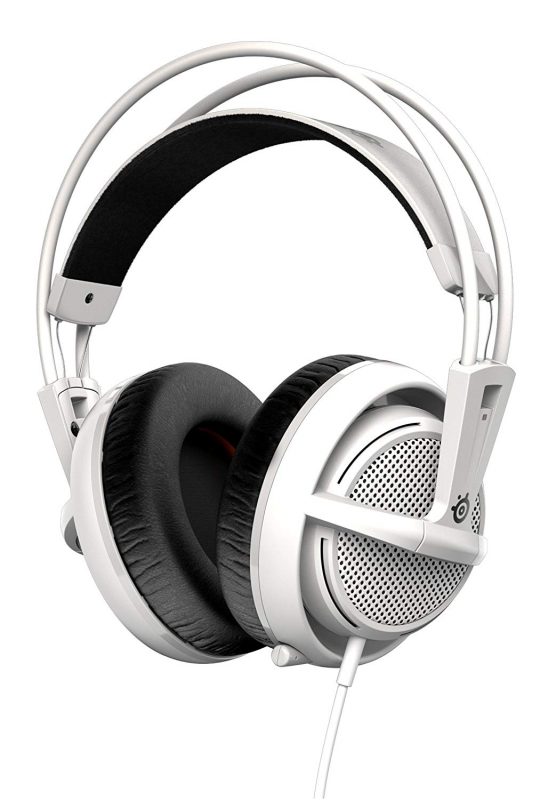 Steel Series Siberia 200 are headphones designed to give the user the most immersive sound experience and that allows him to isolate himself as much as possible, concentrating on each section and each texture of the audio he receives. It has a removable microphone so that the user can place it and remove it every time you want to use it and also when you do not need it, protecting it and taking care of it to increase its durability. They stand out for guaranteeing the sharpest, intermediate or sharpest tones of the entire series of headphones manufactured by SteelSeries, in a product that has a lightweight suspension structure and 50 mm diaphragm units.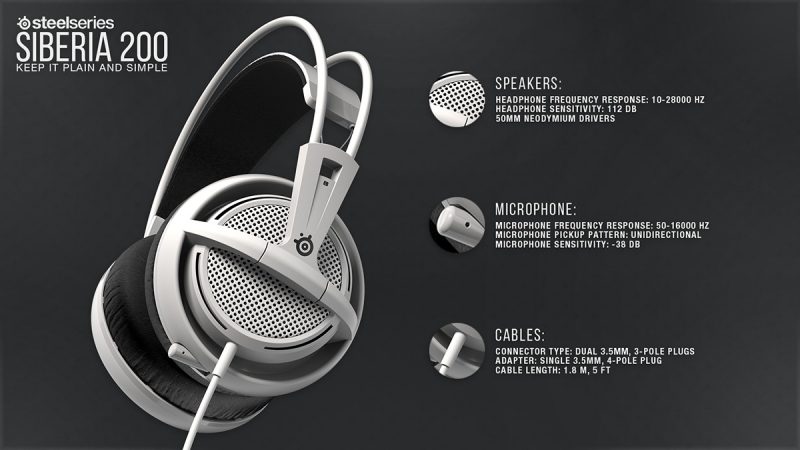 In this model of headphones, SteelSeries has been inspired by the popular Siberia v2, but now incorporating more modern and unique features, based on the quality of sound and comfort than their predecessors. The 50 mm diaphragm of the Siberia 200 headphones is used to give them better performance and thanks to the closed design of the headphone foam cups, a great and soundproof enclosure is offered for the deepest reduction of noise.
Features
Closed headphones
Removable microphone
Sharp high, low and mid-range tones
50 mm diaphragm units
Lightweight suspension structure
Price: Rs. 4560
Buy it on Flipkart
4. Logitech G430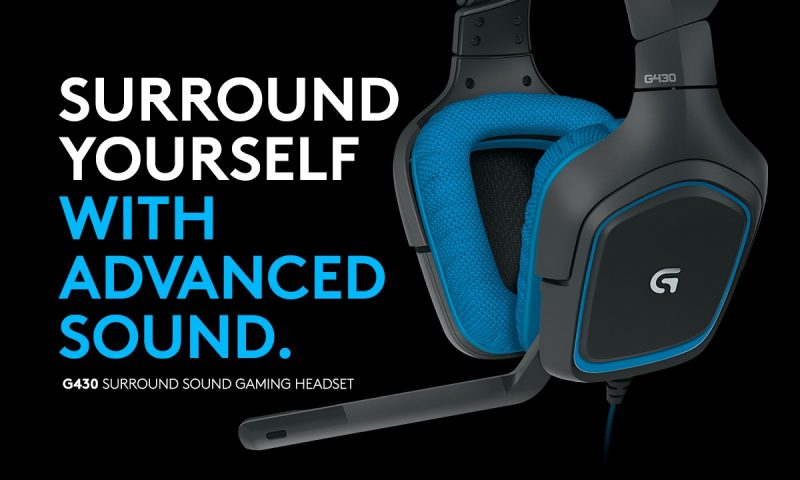 Logitech G430 is a gaming headset of a higher level, with a headband and built-in microphone. Black color and with a light design, it presents a series of characteristics that make it one of the most requested currently in the market. Design detail that is complemented with a very lightweight, with much thinner and lighter pieces that do not result in a decrease in audio quality. The concentration in the game is total since in addition to a great sound quality they present a light and balanced sound experience, which generates that one forgets that he is wearing helmets.
The sound control is always at hand, with a very easy system to locate and use integrated into the cable. In this way, you can adjust the volume, raise and lower or silence quickly. The highest quality surround sound 7.1 with Dolby technology generates a faithful representation of the sound of the game, as designed by the manufacturer and its designers. The surround sound is such that the user will experience endless sensations with sounds coming from all directions, very real.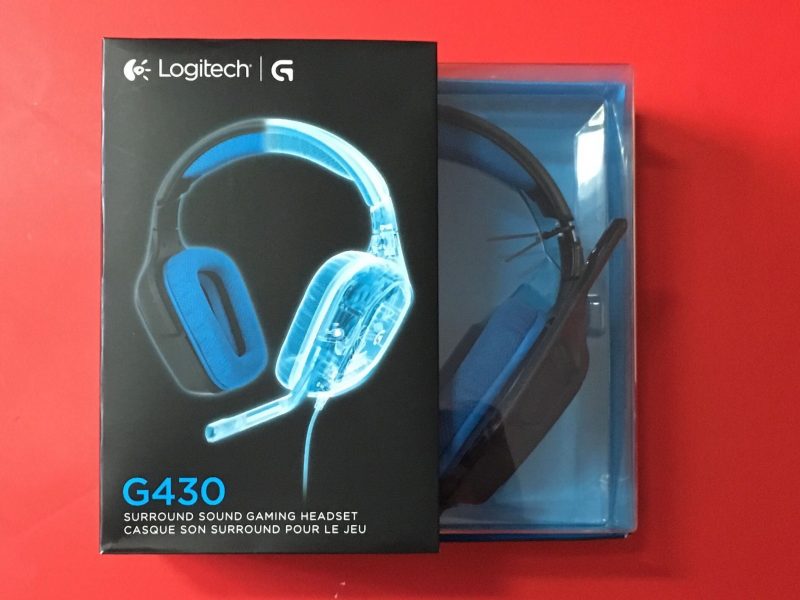 The pieces of headphones can be rotated and remain flat, ensuring maximum flexibility, so that when stored they are well protected, last longer and do not suffer any break due to prolonged use and to avoid the hassles of sweating after the long hours of play sessions, manufacturers covered the pads of these helmets with a very soft and spatially selected sports material to withstand the sweat of many hours of play. Another advantage is that the covers can be easily removed to wash them and keep the helmet impeccable.
Features
Headphones that fold until they are completely flat
Washable pillow cover
Maximum speed digital USB
Volume control
Microphone with noise suppression
Price: Rs. 5050
5. Logitech G231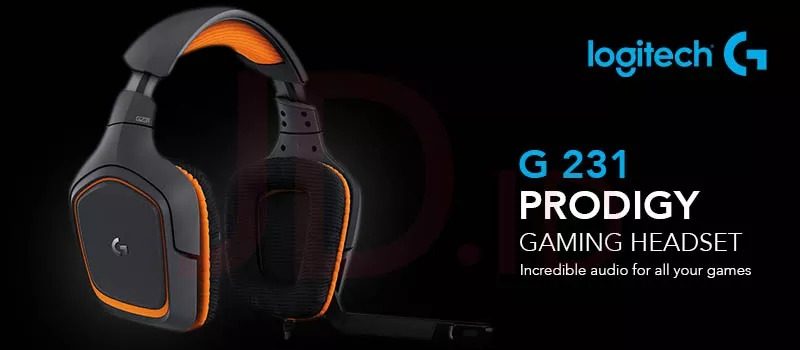 These gaming headphones manufactured by Logitech present a high-quality stereo sound capability, with the idea of improving the immersion in the game by the user and having the best immersive experience from the beginning to the end. It is a very versatile product and can be used with both the Xbox One, Playstation 4 and PC, so you have many options to use and serve you in different situations. It has comfortable sports cloth pads that are ideal for your headphones which never generate discomfort, especially in those intense and long sessions of gaming, so that you are always comfortable to use.
Its lightweight design is based on lightweight pieces around the headphones and in a very balanced assembly that helps the user to always concentrate on the game, to the point that you will forget that you are wearing headphones. Thanks to the fact that the microphone is foldable, you can adapt it to your comfort and bring it closer to your mouth as much as you want. All the controls located on the cable, both the mute button and the volume adjustment, are very close at hand to make quick and instant adjustments, with total precision and with the advantage of having a cable of 2 meters in length for freedom of movements much greater.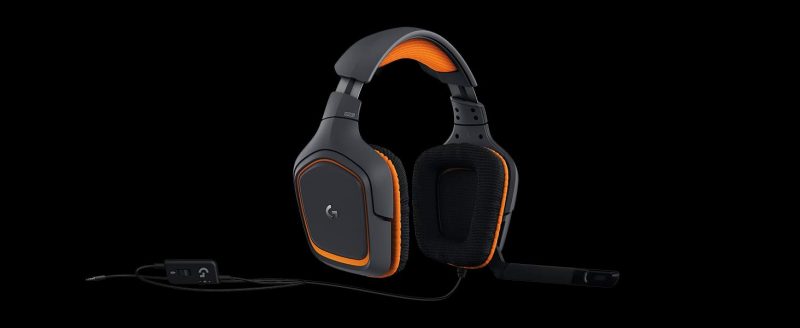 To ensure the most immersive sound experience in all your video games, these headphones use 40 mm neodymium transducers, which is what offers the highest quality stereo sound that will make the user fully immerse in the game. Another advantage of the pads that cover the headphones is that you can remove them whenever you want, every time they are filled with sweat, and wash them under the tap with total comfort and with the idea of having them always impeccable. And for total comfort on the part of the user, the earpieces rotate up to 90 degrees, with the idea that they are folded and flat when we do not use them, in such a way as to protect them from wear and lengthen their useful life.
Features:
Quality sound
Sports cloth pads
Lightweight design
Foldable microphone
Controls on the cable
Price: Rs. 3299
Buy it on Amazon
6. Corsair HS50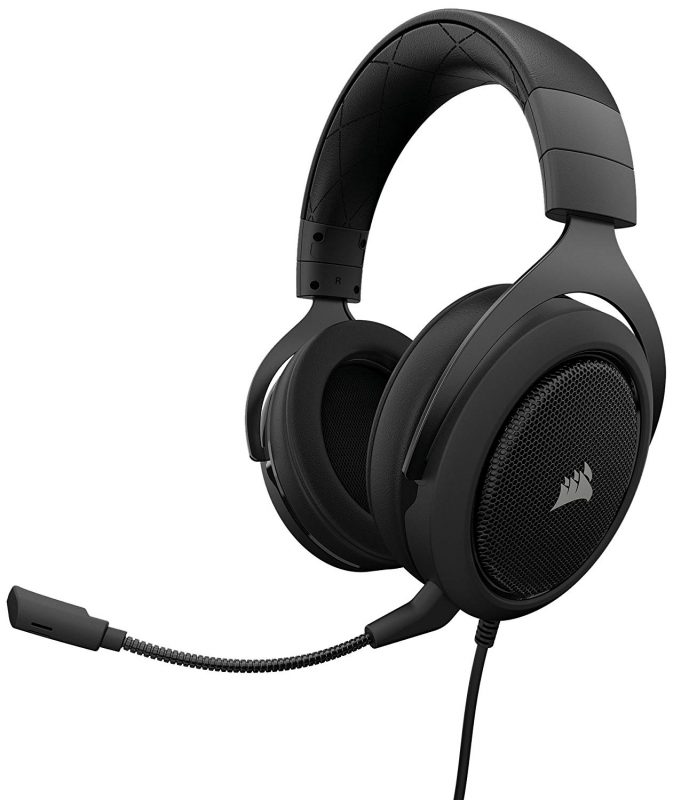 Corsair is the best brand when it comes for a Gaming headset. It has exceptional comfort and best sound quality.
Pros and Cons
Pro
Its memory foam and earcups make us so comfortable to use for long hours.
50mm Neodymium speaker driver.
long term durability and quality.
Best mic which can be detached if u want.
2-year warranty
Cons
90-degree rotation is missing.
Price: Rs. 4799
Available at Amazon
7. Asus Cerebrus (V2)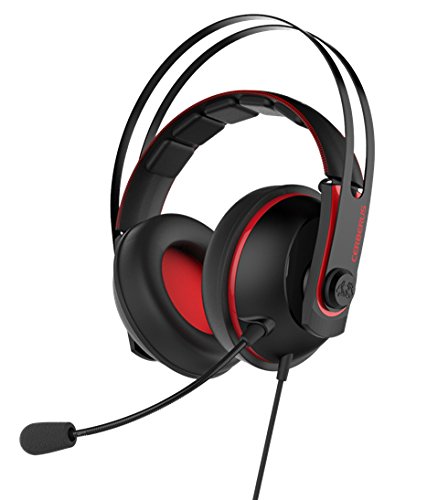 Asus is well known and most trusted brand for a Gaming headset. The driver of the headset brings you to a new level of audio immersing you in the gaming world. Asus cerebrus v2 is not only best for gaming but also for hearing music which gives perfect effects of sound.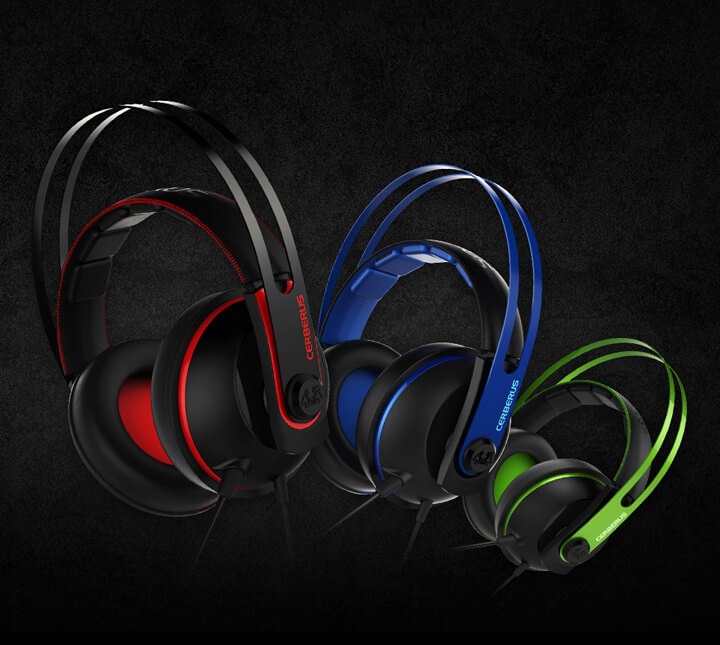 Pros
53mm drivers
comfortable cushions and adjustable straps.
it has dual mic setup.
Great surround sound.
Cons
1-year warranty
too heavy in weight of 721grams.
No braided wire.
Price: Rs. 4975
Available at Amazon
The world of video games has undergone many revolutionary changes over the years; Now the experience of playing online has become more real, thanks to headphones that improve the quality of sound. A problem is that a large number of options that flood the market, this makes it difficult to know which model to choose. But do not worry anymore, check the above options and select the best headphones for you to take your gaming experience to another level.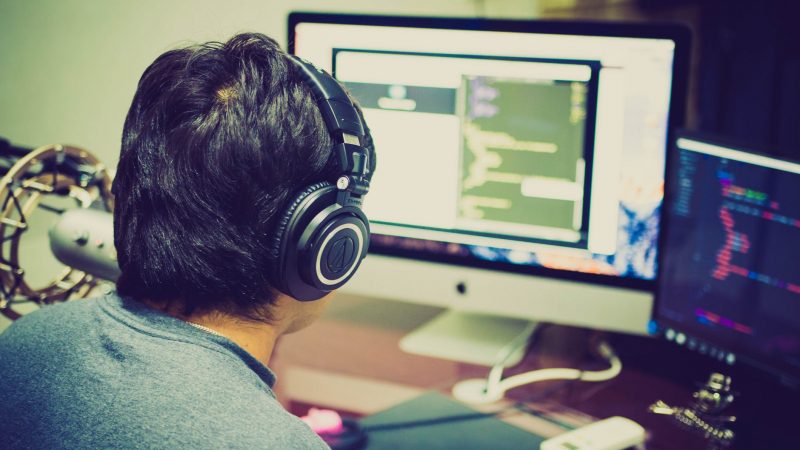 Whether you are playing from your couch or getting personal with your PC, a Gaming headset is a must necessary for all level of gamers. The surround sound system just immerses you to the next level while playing your favorite games. It also has a high-quality microphone to connect with your friends. No matter what console, computer, device to play games on a good Gaming headset do makes a lot of difference. For fine-tuning and sound modification, a flexible equalizer is better than fixed sound design. Hope this article has made all your queries cleared and helped to guide to buy the right product and with cost effective too.
Happy shopping!!