Tencent's PUBG Mobile announces PUBG Mobile India Series 2019 – Teaming up with Oppo Mobiles to sponsor the pool prize of 1crore.
With more than 30 million daily active users and 200 million downloads worldwide in 8 months, Tencent's PUBG mobile has gained huge popularity globally. Tencent's got even bigger when they hosted PUBG mobile campus championship, which provided a huge platform for players around the world competing for the pool prize of 50 lakhs. Now recently Tencent games announced its PUBG mobile India series 2019 which is sponsored by Oppo Mobiles, where players all around India will play and compete for a pool prize of 1 crore.
PUBG mobile India series 2019 is the first official open to all-tournament hosted in the country with the biggest prize-pool providing a platform for Indian eSports. The Tournament includes cash prizes, smartphones giveaways by Oppo Mobiles, and Pool prize of 1 crore for the winners.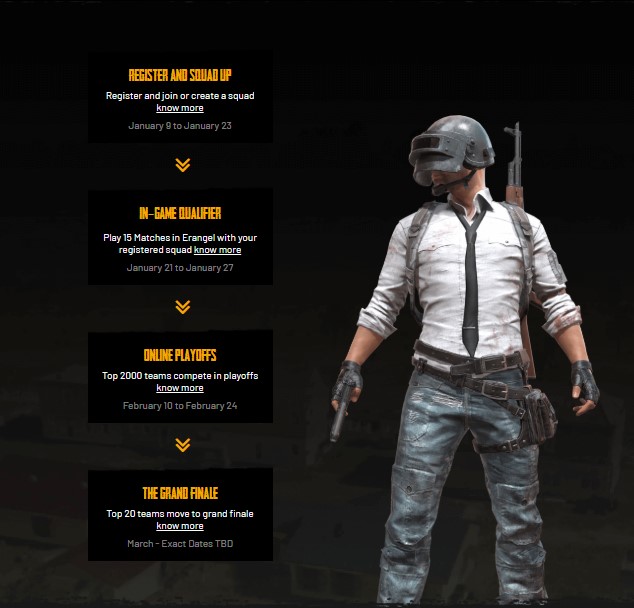 The tournament will take in four phases, the first phase would be consisting of registrations, which has already begun and will go up till 23 of January. After that comes the pre-qualifiers, which is most likely to start by 21 of January and will go on till January 28. After the pre-qualifiers, top 2000 teams will be selected and will have to compete again each other via online playoffs starting from 9th February to 24th of February. After the online playoff, top 20 teams will be selected which would compete for the grand prize held on March 10. The whole tournament will be live on Facebook as well on Youtube.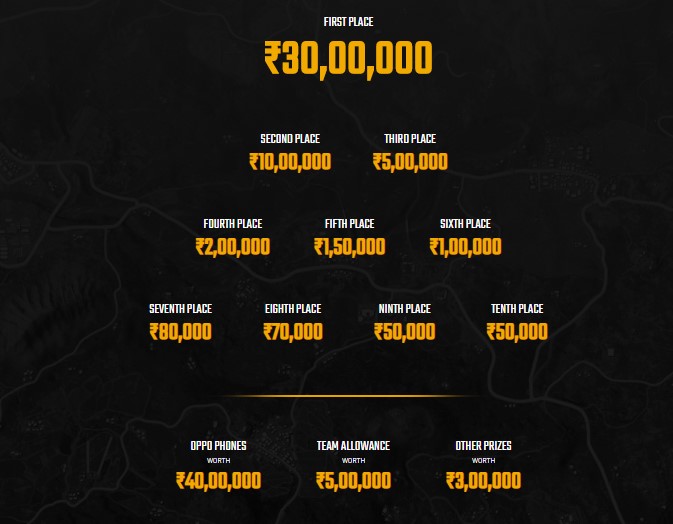 The team which secures the first positions will be awarded a cash reward of Rs 30,00,000, whereas, the second and third position holders will get 10,00,000 and Rs 5,00,000 respectively. Tencent has also decided to give rewards for individual players such as MVP awards, Healers, Lone Ranger, and Rampage Freak. The PUBG Mobile India Series 2019 is open to all Indian residents who have active PUBG mobile account above level 20. The tournament will be Squad-only tournament with intense battle across different maps such as Erangel, Miramar, Sanhok and the latest Vikendi.
So what are you waiting for? If you want to sign up for the PUBG Mobile India Series 2019 tournament, follow the link to register your squad. Go to : www.pubgmobile.in