One of the most valuable supplements for anti-ageing is the juice of the aloe vera plant. Applied externally, it can do wonders for the skin, but it can also be taken internally to cleanse the body. Aloe vera is one of the oldest medicinal plants known to mankind. It was used by the ancient Egyptians, who considered it sacred because of its miraculous healing powers.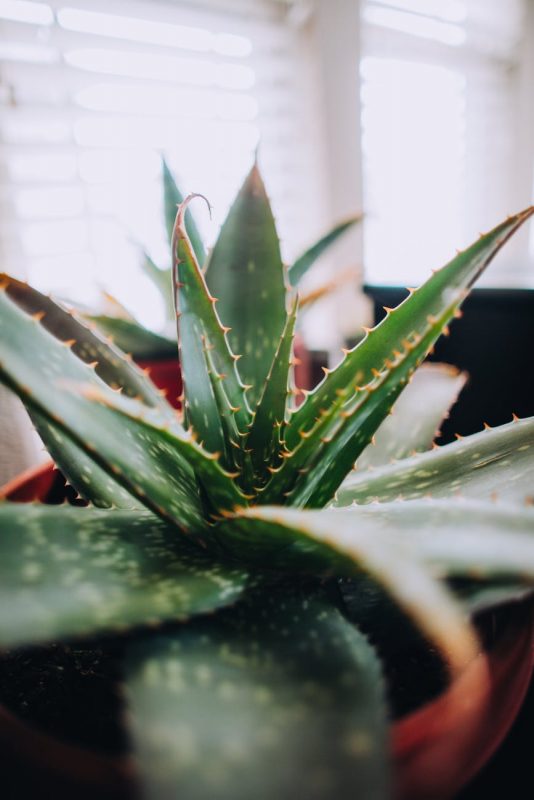 Aloe vera contains the key trace of minerals, calcium, potassium, sodium, choline, manganese, zinc, copper, chromium, Vitamin B, B2, B6 etc. all of which are crucial to our health. Because of its antimicrobial effects, aloe is a natural antiseptic that helps to fight infection.
Different Skin Types
Possibly the most dramatic differences which were noticed by people is with acne. Two tablespoons of the pure gel were applied to the affected areas and allowed it dry. It has an immediate calming effect on skin, lessening redness and discomfort. Applications 3 times a day helped to kill bacteria and heal blemishes two to three times faster than normal. The overall look of the complexion was greatly improved. Continued over several months brought even greater improvement. However, because of its astringent effect, aloe vera causes dryness when used regularly in its pure form.
For this reason, it is recommended to use an aloe-rich product daily and using the pure form for medicinal treatment only.
Qualities of Aloe Vera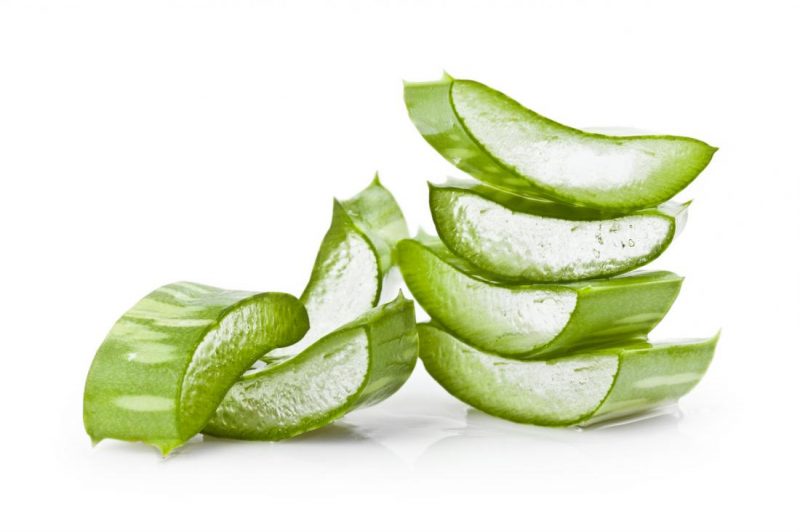 One of the unique qualities of aloe vera may be its penetrating ability: It goes into the skin to the water retaining level. It means your skin receives all the good vitamins and minerals aloe vera contains where it can use them. A natural oxygenator, aloe helps skin attract and hold oxygen. When the skin is holding oxygen, it is holding moisture which is the most beneficial function of any cosmetic. Like papayas, pineapples and alpha hydroxy acids, Aloe Vera contains enzymes that help to break down dead cells on the skin's surface.
Beneficial to Skin
Aloe vera is beneficial to skin in the following ways:
It penetrates deeply, carrying nutrients and oxygen.
Its enzymes dissolve dead surface layer cells.
It helps the skin hold moisture.
It tightens pores.
Its antibacterial qualities fight infection.
All these effects translate into smoother skin, good skin tone, fewer lines, less dryness and oiliness and fewer breakouts.
Aloe Vera Internally
The juice of Aloe Vera may also be taken internally. Its unique cleansing qualities purify the blood, kidneys and intestines, carry oxygen, nutrients including the antioxidant vitamins A, C and niacinamide. People are having acne or excessively dry skin; it is especially beneficial if taken regularly over several months.
For general health – 2 ounces in a large glass of water once a day, three to seven times a week.
For constipation or detoxification – 3 to 4 ounces in a large glass of water two times a day or two days, then once a day for two weeks.
For Dry skin – 2 ounces in a large glass of water every day until condition improves, then decrease to 3 times a week.
For Acne – 3 ounces in a large glass of water three times a day for ten days then decrease to 2 ounces twice a day for a month. Continuous this dosage until the condition greatly improves, then cut down to 1 ounce twice a day until conditions are cleared.
Aloe vera is available in most stores either gel or juice and pure form as a plant. Still anyone with a history of serious medical problems or allergies to check with their doctor before beginning any self-prescribed program though there is no record of adverse reaction to aloe vera.