Android launchers (or launcher) applications have long been an integral part of the Android. If you do not like the look and feel of your home screens, you can download an app to change everything. There is no doubt that Android launchers have a much more diverse set of features than any other type of application and you can do amazing things with these apps.
Some of The Best Android Launchers in 2019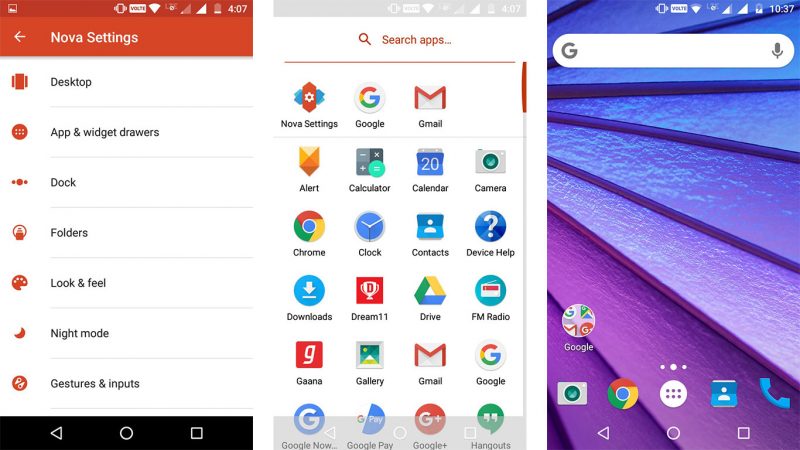 Pros:
Lots of option for customization
Back up and Restore feature
Many icon pack compatibilities
Cons:
Nova remains not only relevant but is still one of the best Android Launchers in 2019 . It contains an extensive list of customization features, including gesture support, the ability to customize the appearance of the app, support for icon packs, themes, and more.
Nova is always updated at a fast pace, which means any bug that you face are eliminated quickly, and new features are introduced regularly. It also offers the ability to back up and restore your home screen layouts when you eventually switch to a new phone. The basic version is free, but you will have to buy a paid key to benefit from all the options. Nova Launcher is compatible with Android Nougat and few version below it.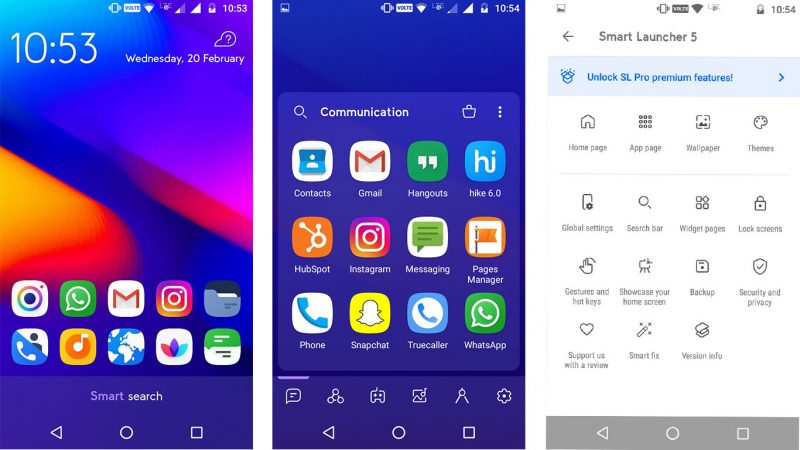 Pros:
Minimalistic Interface
An integrated search
Password enable for Apps
Cons:
Paid Version is Expensive
The Launcher 3, also known with the "Smart" in front of the name, is one of the simplest, fastest and lightest we can find today in Google Play. It the most downloaded app in the Google Play Store. The layout of the applications is no longer in alphabetical order as it was in Google Now, but they are placed for their functionality.
It also lets you choose from dozens of themes and possibilities of for screens locking, besides being compatible with almost all the icon packs that are in Google Play, even those created by the community can be used. The simple version can be downloaded from Google Play completely free, but if you want to unlock all features, you may purchase the Pro version for 290 Rs, a price we consider a little high, especially if we look at your competitors.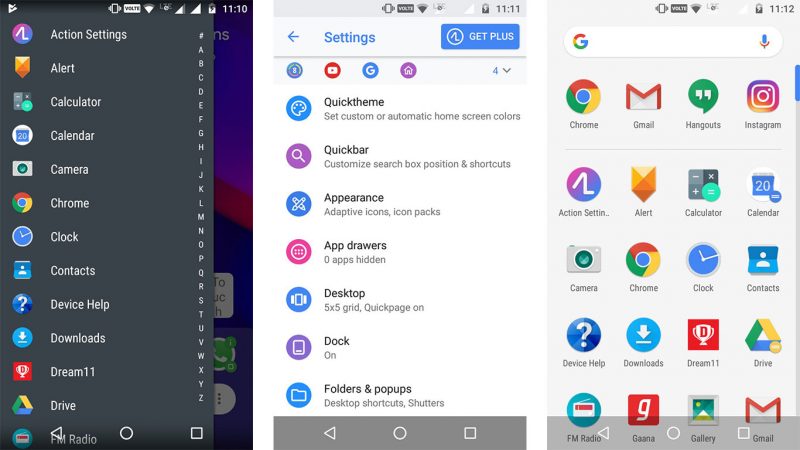 Pros:
Many themes to choose
Many Widgets option to set
Google Now enabled
Cons:
Action Launcher has long been one of the favorite Android Launchers in 2019 of Android users out there. It comes with an Android stock feel. The quick theme allows you to customize the colors of your user interface according to your wallpaper. Shutters lets you check the widget of an application without setting one on the home screen. It even has theming and customization elements to make your phone look more like Android Oreo. There is also support for icon packs, frequent updates, and more.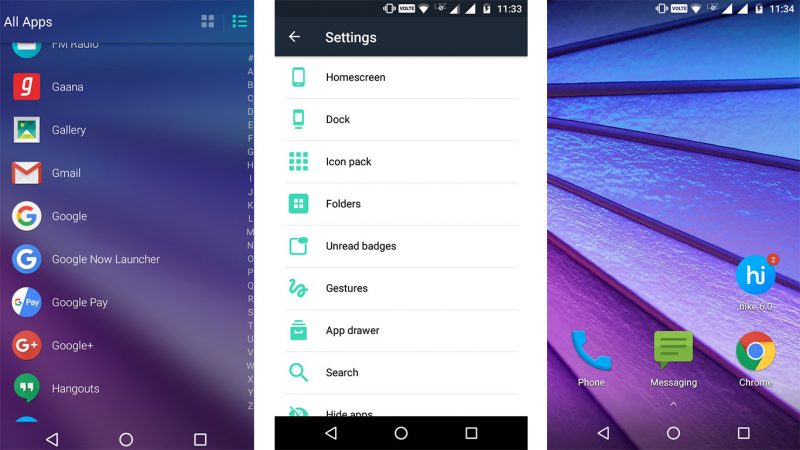 Pros:
Searching is Faster
A free app that's featured pack
Count Badge for Notification
Cons:
Evie Launcher comes with exciting features like instant navigation, custom shortcuts and a wide range of customization features. Like the apps above, you can lock apps that you want to keep private. What caught my attention is its Universal Search function.
it allows searching the functions of applications from one search bar, which reminds me of the Windows 10 search bar. definitely counted as one of the best Android Launchers in 2019. Moreover, it offers options for customization to make your home screen unique by modifying icons, layout and application backgrounds. and many more options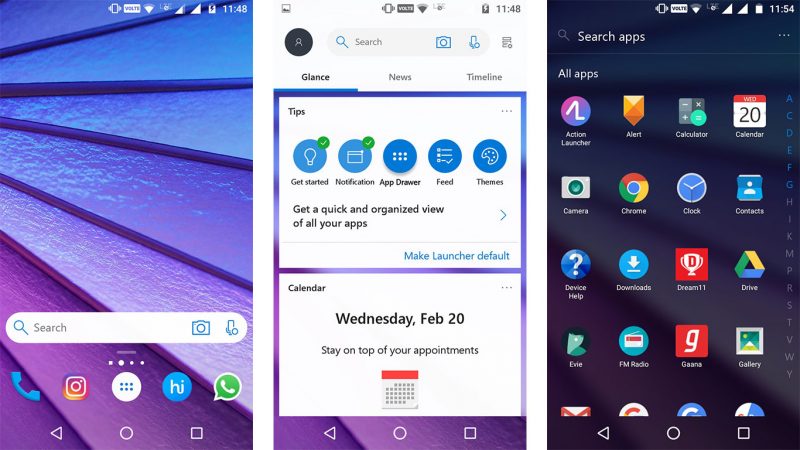 Pros:
PC integrated
Activity Drawer
Cons:
Still in Beta Version
Less Customization Option
Microsoft Launcher is not a new launcher. The application was formerly Arrow Launcher. Microsoft renamed the app in 2017. The application integrates features with many Microsoft services, including their calendar, email, to-do list application, and direct integration with Microsoft PCs.
It also has customization and gesture control features. This one came back in beta after the name change. So, there are probably some bugs at the moment. However, it is something different and particularly useful for those who want better integration with their Windows PC. Making it one of the best Android Launchers in 2019.