Virtual Private Network or VPN that's what it is called. Sounds demystified? That's the usual first impression of VPN to a beginner but then you would look forward to getting this piece of software in your system forever. VPN for PC is a paid or free software product or service which allows users to access the web privately and safely. You will just have to get the access of a remote server and your IP changes for the time being.

The procedure is damn naïve if you know the real technical mechanism behind it. You need to find an appropriate VPN service providers. You will be going to get the access of a VPN client on your system. In layman terms, you will need to purchase the client application from the chosen service provider.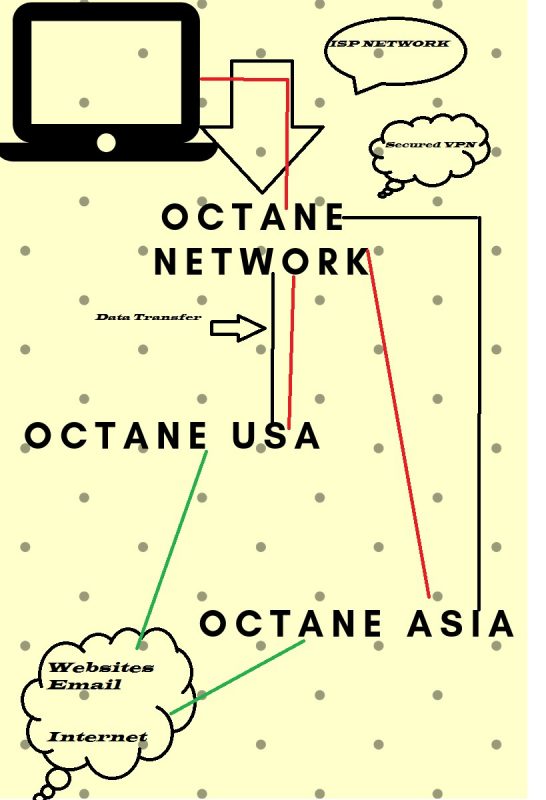 After you launch the client application, start hovering over the web, the software encrypts your data from the target server. They would chase you with the server name (IP address) the VPN service provider provide and you are done with your data digging. J .However, the data flow is to the VPN server first, then your server on your computer screen. For data security and law-abiding purposes, choosing a VPN service provider whose country of origin has an agreement with your own country is inevitable under international agreements
Why choose a VPN?
The main factor involved in choosing a VPN service provider is to dig enough for the coverage over servers they provide and data security. The pricing is another metric to consider depending on the VPN features and subscription length and compatibility with devices. While free VPN is good for starters but it is not recommended for the long run. For some price hacks, you might look for some alternative discount and coupon offers.
For Informative purposes:
Generally, VPN for PC is under restriction in China, Turkey, Iraq, United Arab Emirates, Belarus, Oman, Russia, Iran, North Korea, and Turkmenistan. For a smooth run, you need to  learn more about the legality of VPN in your country, find the laws of your local government,
Here are some of the Top rated VPN for Windows and Mac
Express VPN
Tunnelbear
Windscribe
HotSpot Shield
Zenmate
1. Express VPN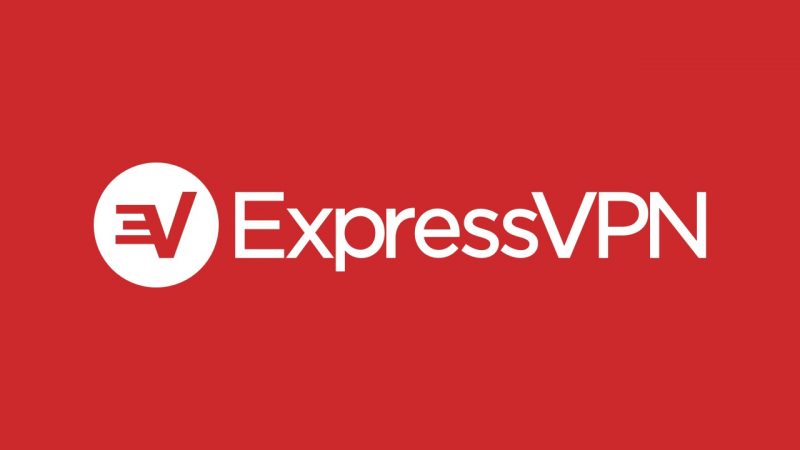 Features
The all-rounder VPN service Provider covers a wide range of server coverage.
The Public VPN relay Server lists allow users to connect to any of the available servers without registration. So, surf with Each dynamic IP addresses.
Pricewise, this does not offer free services or trials. But all the plans come with the facility of 30 days guaranteed money back offer.
The Top Pick for  VPN's is express VPN for PC is exclusively available for Windows 10. The all-rounder of VPN providers can get through your government's firewall, disguising your Ip address under the sheath. Perfectly compatible with other OS like Mac,iPhone, and iPad for mobile users.  As per security, Express VPN is parented by SoftEther VPN Project develops and distributes SoftEther VPN, with cross-platform and multi-protocol VPN program.
Basically your online monitoring clients for the digital products you use, browser inclusive would require to pass the filters Supported by SSL-VPN (SoftEther VPN) protocol, IPsec protocol, OpenVPN protocol, and Microsoft SSTP protocol, to give it a look for your activities. Under this, you are perfectly shielded and protected.

Express Vpn Chrome Extension: Price Starts at $12.95 every month
2. Tunnelbear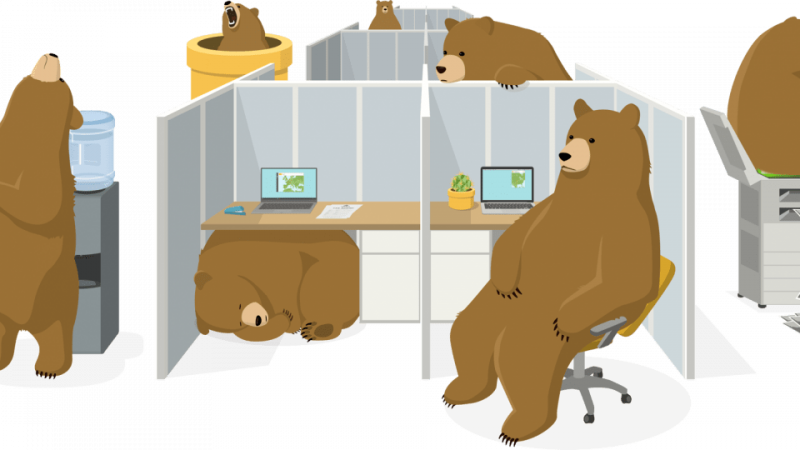 Features
The free VPN for PC  provides a basic Account, covering 500MB data usage while browsing. After the user is satisfied, they provide an upgrade to improved versions.
Compatible with Windows and Mac as well with Android, and iPhone & iPad OS
Covers Wide range of server network from UK/USA to Canada and Australia.
VPN service for the masses with Adblock and social network and website tracking preventions.
If you decide to try remaining a free user, they give you the alias with offers like downloading TunnelBear on your computer, referring a friend, or by tweeting about TunnelBear.Under Privacy Policy, Tunnelbear is being transparent for collecting email address of the users for marketing purposes but ignores collecting IP addresses. Check the Privacy Policy for further details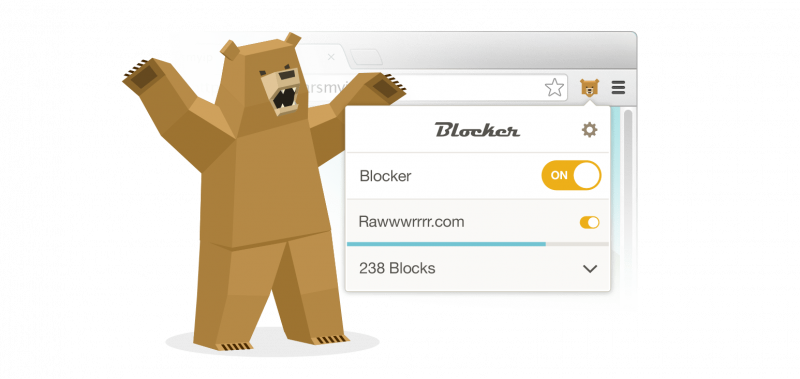 Tunnel Bear Chrome Extention & Blocker: Starts with a Free plan and $9.00 every month
3. Windscribe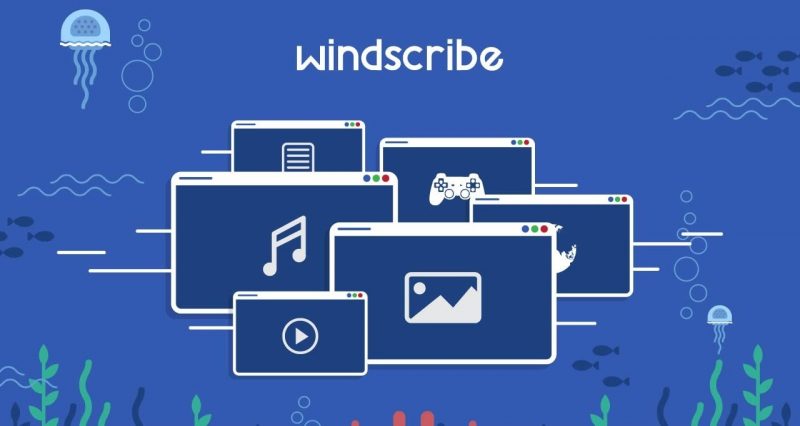 Features
There comes a free plan for this. But they cover limited server under the free plans. Please don't expect to get encrypted when you are on any of the Australian servers. But you can avail all the servers under their paid plans. Follow up if you want unlimited free VPN for your PC.
Protection for Apple users for Mac Os and Microsoft Customers for Windows Os and Linux OS. With this, You are going to get sure that your PC servers are not taking a log of your online activities.
Browser-based protection is a bonus, You never know who is in the directories who are monitoring your online activities.  J Browser level protection is the second phase after the OS server Protection.
Other Features are Adblock and social network and website tracking preventions.
Free version covers 9 servers as compared to the Pro version which covers 26 servers.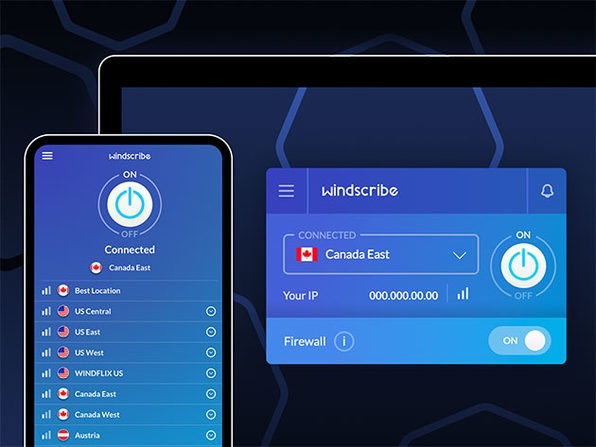 Windscribe Chrome Extention & Blocker: Starts with a Free plan and $9.00 every month
4. HotSpot Shield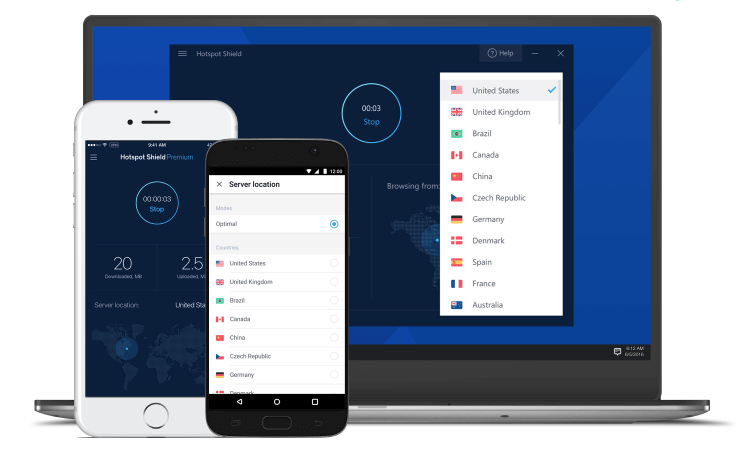 Features:
 Termed as the World's fastest servers for web and you-tube browsers and gamers with Hotspot shield facility exclusively for Mac Users. It is known to provide a seamless user experience.
  The product is bifurcated into a free version which serves as a proxy with a bandwidth cap, and a premium version.
At current terms, you should be able to access Netflix geo-blocking with HotSpot shield.
Server locations consist of 25 countries. However, the ping timing is quite high for the US, making it low speed there. Asia server(Hong Kong ), London Server and EU server work fine.
For privacy Policy, They maintain transparency of having admitted recording some data logs.
HotSpot Shield servers blocked by Netflix:
United States
United Kingdom
Netherland
HotSpot Shield Chrome Extention: Starts with a Free plan and $12.99 every month.
5. Zenmate

Features:
Zenmate provides both free and paid versions, compatible with all OS's with browser extension coverage.
For security purposes, the free version has IPSec IKEv2 & L2TP protocols, and the premium version comes with OpenVPN tunneling protocol for safe encryption. For Mac users, ZenMate uses IPSec and IKEv2 protocols, among the fastest protocols.
Digging deep into the website, they have 298 servers located within 31 different countries. They have really augmented their coverage network, considering a year ago they barely had 40.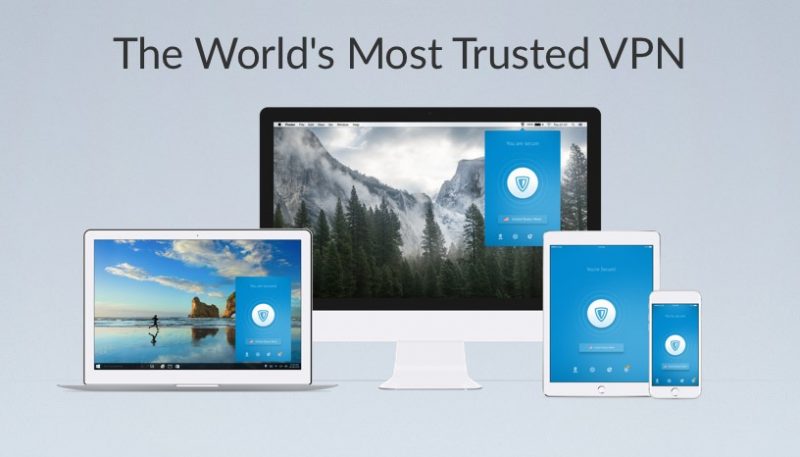 Zenmate Chrome Extention: Starts with a Free plan and $11.99 every month
Which VPN Service provider for PC is for you and why? Comment below and let us know!