Want to get fit by exercising regularly, but don't want to spend a huge amount on Gym memberships. Because you rarely go to the gym regularly and have to wait for your turn to do exercise on the machine. Here are the finest workout apps to start your daily workout and get into shape at home!
Now you probably be searching for how to do exercise/workout at home, then you have landed on the right page. Here I have mentioned some of the best exercise apps which will help you in working out regularly and you have the preference to do it with gym equipment or without it.
These apps are designed to guide you like a real gym trainer and will keep your track records like your calorie burn, weight, height, exercise routine etc.
1. Home Workout- No Equipment
The home workout provides a daily exercise plan for your specific muscles group or whole body workout. Just doing the workout mentioned and designed especially for doing exercise without using any gym equipment. You can perform any exercise with the help of basic available home objects like chair, mat, table etc.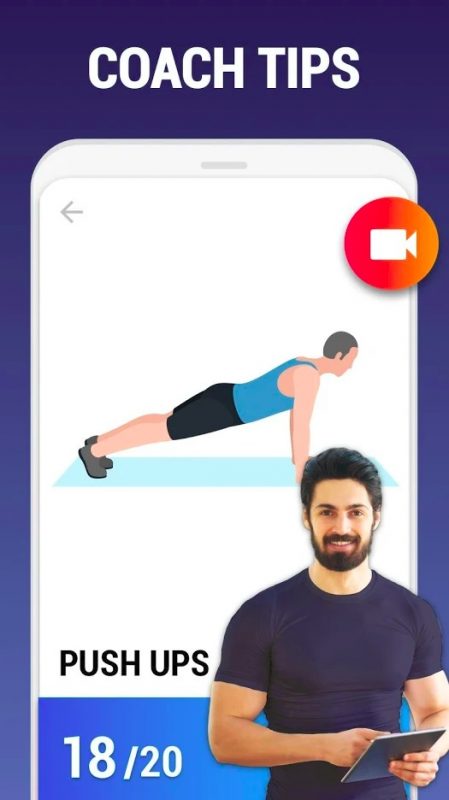 The app consists of many workout plans for your abs, shoulder, arms, legs, chest, back and butt, you can also perform full body workout. All the exercise mentioned in the plans is designed by the experts for you. Not any one of the exercise will require any gym equipment.
The app gives you detail information about the exercise and an animation video for better understanding. The app allows you to take rest between exercise and just doing it for a few minutes daily you can notice good results. the app has exercise according to your levels like beginner, intermediate, pro.
Download Home Workout App for Android phone
2. Fitbit Coach
Fitbit Coach helps you in achieving your fitness goal whether you are at home or anywhere, from the app you can do it anywhere possible. The app delivers the personalized workout plan for you, keeping in mind your preferences, targets, capacity and you will feel like having a personal trainer!
This app will keep track of your activity with a wrist band device and will recommend you the best workout plan to do anytime anywhere. Fitbit Coach app has videos to help to better understand how to do the exercise. The app has listed hundreds of exercise for every part of your body from legs to your head.
The app gives the option to select your favorite soundtracks to play while doing exercises to keep you motivated. The app comes with free as well as premium features for which you will have to pay some small amount and then you can unlock premium workout plans to gain muscles, strengths or lose weight.
Download Fitbit coach App for Android phone
 Also, Read Top 10 Free Workout apps for Personal Training
3. Nike Training Club
The Nike training club app gives you the potential to achieve your dream body at home with the app's personalized trainer's plan designed for you. The app has 185+ exercises to do at home. Everyone can do this exercise doesn't matter if you are an athlete or a beginner. You can do exercise anytime you want and build your personality. The professional trainers of Nike training club app will guide you and will help you in achieving your goals.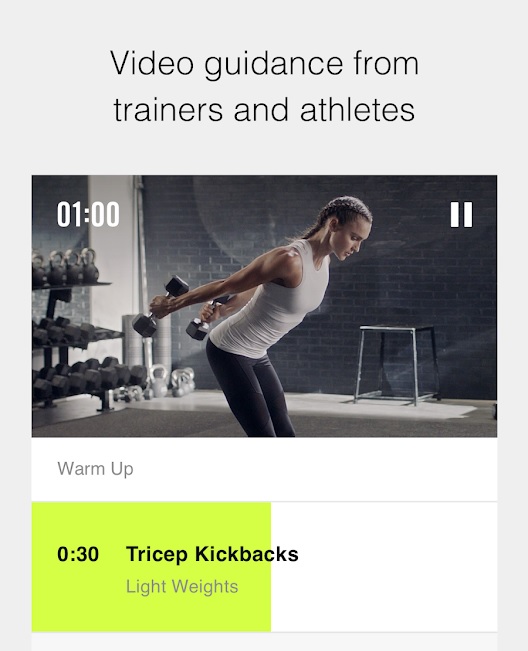 The app has cool feature" Picks for you" which is designed to suggest daily exercise according to your routine. The app has specific exercises for your specific body parts like abs, arms, chest, shoulder and back, legs.
It also has a different set of levels like beginner, intermediate and advanced to do workout according to your body and you can even increase and decrease the intensity of exercise according to your need. The app provides different sets of workout according to the time period which ranges from 15-45 minutes or even more. You can also do the exercise based on reps.
Download Nike Training Club App for Android phone
4. PUMATRAC
Pumatrac will make you fall in love with exercising regularly. It brings the customized workout plans for your routine. The app has spoken animations to motivate you to cross your limits and develop a great body which will enhance your confidence and personality.
The app will remind you every time to do your exercise so you don't fall in achieving your dreams. You can set the reminder according to your preferences.
It has an amazing community features from which you can interact and get tips from the best athlete from your area and get motivated by seeing their progress. with the help of machine learning the app will bring you customized plans based on your body needs and capacity.
The more you will exercise in the app the more customized plan you will get. You can share your completed goals around your circle and can see others so you can motivate each other to be healthy.
Download PUMATRAC App for Android phone
Also, Read 9 Best Workout Apps of 2019
5. Gym Workout Tracker & Planner for Weight Lifting
Daily strength app provides you with the amazing daily workout plans build an amazing body by just doing this exercise plan for a few minutes daily. The aim of this app is to provide the daily exercise routine for anyone who doesn't have time to attend the gym.
The app has included a variety of exercise to target the specific part so you can work on that part effectively. You can do a variety of exercises like dead-lift, bench press, power lift, barbell squat, chest workout, arms workout, abs, and legs. you will get hundreds of exercise which will be the best fit for your body.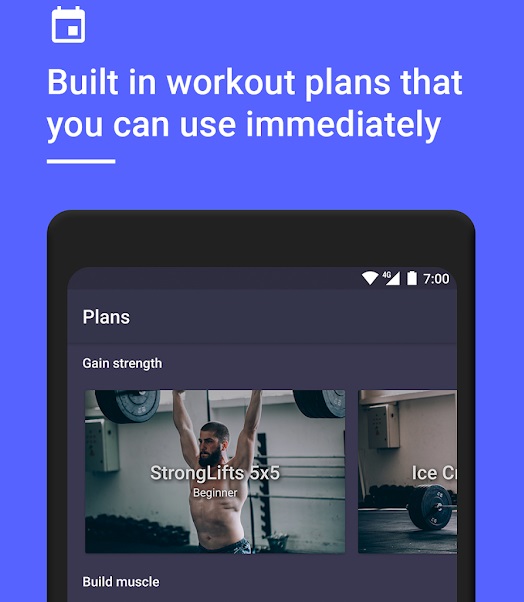 The app also gives you the option to create your own favourite workout plan. It doesn't matter if you are at home or travelling around, with this app you have the benefits to carry your personal trainer along with you and you will not miss even a single day without doing exercise.
The app requires gym equipment to do the weight exercises. It also has the rest timer which will give you time to rest between every exercise and it has the option to do the exercise based on reps or time period.
Download Gym Workout Tracker & Planner for Weight Lifting App for Android phone