Instagram is a social networking mobile application, is designed for mobile-only. Instagram is first and foremost designed as a mobile application. You are supposed to upload from your phone, and in real-time. Sometimes it happens that you want to edit your photographs and wants to use Lightroom, or you want to upload photos or videos taken on devices like a camera or maybe you don't like to type long captions on your phone and prefer to use the realtime keyboard. It can be a very cumbersome and tedious task to send images from computer to phone and then upload it on Instagram.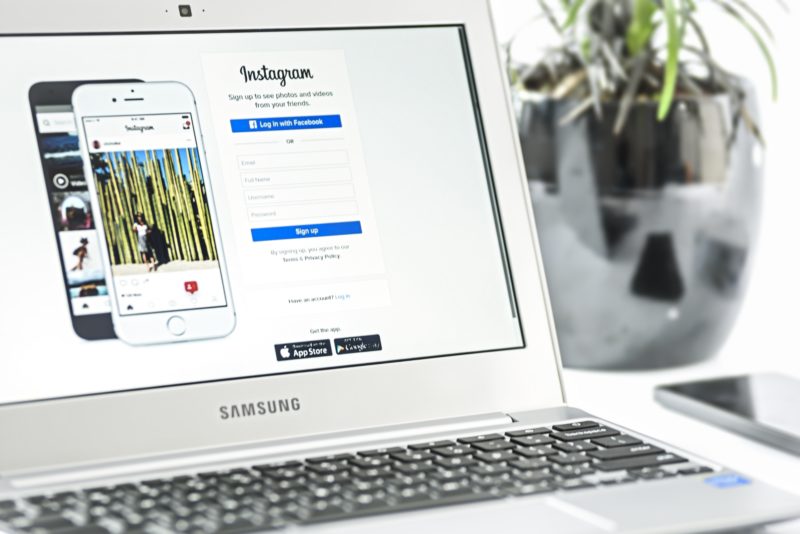 Much third-party software is available to schedule your Instagram Posts, but the approach gets only halfway there and doesn't bypass the need to use your phone to do actual posting. it just acts as a reminder service. Buffer and Sendible are similar in that sense.
Following are the several ways to use Instagram from your PC without using your phone. It includes third-party apps and browser tricks. Some are available free of cost which works well for both Mac and Windows whilst some are paid. Each app or service available is different with its own pros and cons.
Some Important Points to Keep In Mind before using Third-party Apps.
Instagram encourages users to upload images from their mobile devices, and it is not unheard for the accounts to be flagged or it may also close if uploaded from other sources. if you decide to use third-party software.
If you use some third-party software to interact with Instagram and post on your account. you may require your login details. Some of the apps listed below haven't had any such consequences. Some safest options are to use a user-agent spoofing method where you don't have to hand over your login details to third parties.
How to Use Instagram from PC
1. Web Browser
When you open the Instagram site in your desktop's web browser you get a stripped -down version of the site which allows you to do comment on photos but it doesn't include a way to create new posts.
Several new browsers have a function that can be used to make Instagram site think you are using it from mobile devices so that the posting features become accessible. This is also known as User-Agent spoofing. It has some advantages like it is free and doesn't require installing a third party app or plugin. It also does not require you to hand over the login credentials to the third party. Further, it has got some disadvantages too, not all Instagram features are available.
2. Flume for Mac
Flume is full of the features required for Instagram Client. Flume is available on Mac. It is a free version with basic features, but if you want to upload photos or videos directly from the personal computer or manage multiple accounts, you will need to upgrade to the paid version of the software.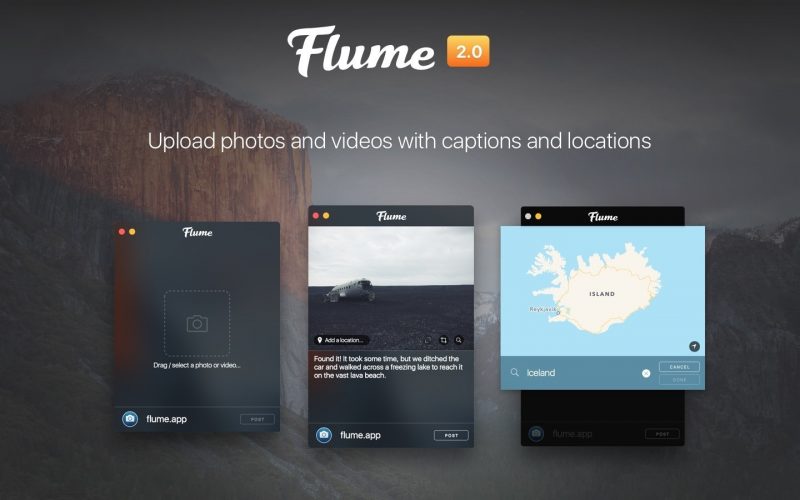 It has a slick Mac Style interface with quite a bit of flexibility in the display. It supports multi-image carousel posts, which also includes filters if you are using the pro version. It lets you manage activity on your account and also manage your profile. It does include scheduling. Flume was developed by Mac, but Apple got it kicked off the store for violating Instagram's term of use. A developer of the application have made their own website and it is exclusively available.
3. LR/Instagram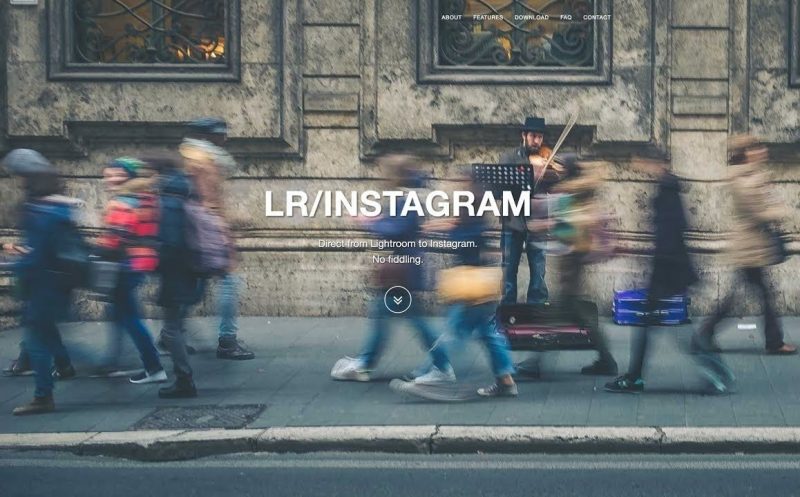 It is a new option for people to use works on Lightroom. It is a plugin that enables you to publish to your Instagram account. If you are already using Lightroom. It is very much convenient to be able to post directly with the need to export the files and upload them as a different process.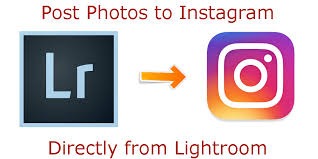 you can use features like crop and add padding with Lightroom's normal editing tools, and there is no need to open a web browser or other application. You are free to add captions and hashtags from within Lightroom. It doesn't allow some synchronization option that published services typically offers you do not edit the photo or caption and republish it. However, you are not provided with access to Instagram Built-in features.
3. Instagram on Windows store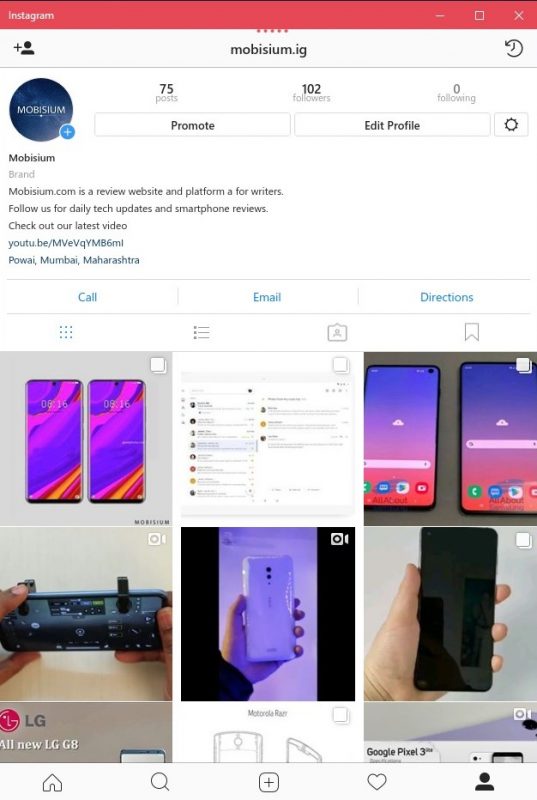 Instagram does have an Instagram Modern app in the Microsoft Store. It's essentially just a port of the Instagram mobile app, so while it's nothing special it does get the job done. After installing the app, sign in and you'll see your feed like normal. To post on Instagram, you'll need to click the Camera icon in the upper-left corner. You'll need to Enable Camera Access and Microphone Access to add a new image.
Other Alternatives
Instagram on Pc via Bluestacks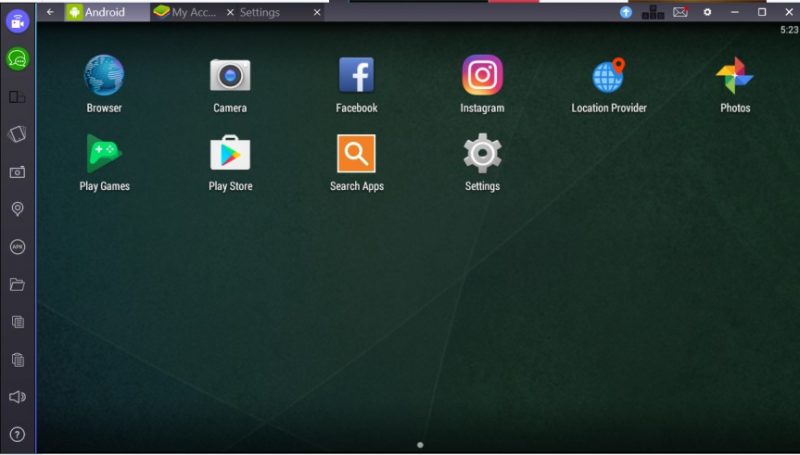 Blue stack is an android mobile emulator that runs from your computer. It can be installed like a mobile application and can run the Instagram app. Although it doesn't work on Mac properly.
Direct Messages for Business Profiles
Direct messages popularly know as DMs are an option in Instagram that allows you to send the message privately to the Instagram user or to a group of Instagram users. You can send messages, photos and videos while the applications on our smartphones make things very much easier for us it doesn't mean its as ease typing on a keyboard on a large screen. If you want to use your computer to check your direct message you can use your web browser or install Instagram for Windows from Windows Store.
All these programs will help you to use Instagram on Personal Computer and direct messages for business profiles and also will help you to upload images.