Microsoft Surface Pro 6 is a powerful device with a combination of laptop and tablet. Surface Pro 6 weighs 1.70 lbs. It comes with Intel i5-8350U Processor and 128GB to 1TB of storage with SSD technology. Though Surface Pro 6 is not budget friendly it is worth the price. As Microsoft says, "Ultralight and Versatile", Surface Pro 6 is one of the best devices in the Surface range. It is stylish and packed with a plethora of features. If you are thinking to buy Surface Pro 6, then you should also buy useful accessories like a Surface pen, Surface dock, etc. In this article, we will list the best accessories for Surface 6 Pro you should buy with it!
Here is the List of Best Accessories for Surface Pro 6
Surface Pen
Surface Pen Tip Kit
Surface Dial
Surface Arc Mouse
Surface Type Cover Signature Edition
Surface Dock
Surface Pen is a must-have accessory if you have Surface Pro 6. It can be used for taking notes, drawing, writing, and many more things a pen can do. Writing feels very natural, and it comes with greater sensitivity and no lag.
It packs a lot of features like tilt feature or palm block feature. These features give you the freedom to write or draw by resting your hand on the screen. It also has an Ink Math Assistant feature which solves the mathematical equations in no time. The flow of the ink is really precise and comes in four different colors: Black, Cobalt Blue, Burgundy, and Platinum.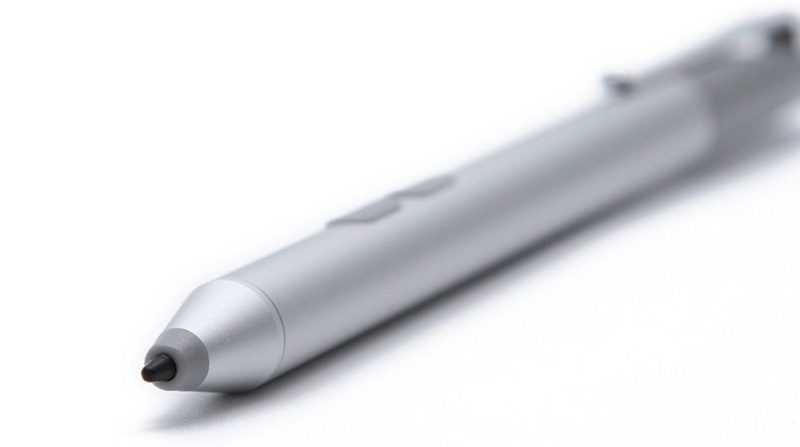 You get an eraser at the bottom which erases very accurately and feels really natural. Some of the apps you can use with Surface Pen are Expresii, Zen Brush, FluidMath, Adobe Photoshop CC, Autodesk SketchBook.
The default Surface Pen Tip (HB) works good but it is always a good idea to have extra tips, in case you lost any. And especially for artists who love to draw creative arts, this can be a very helpful tool.
Surface pen tip kit comes with four optional tips that help you with the sketch drawing, shading, contour drawing, smoothness, softness, friction, pressure points, etc.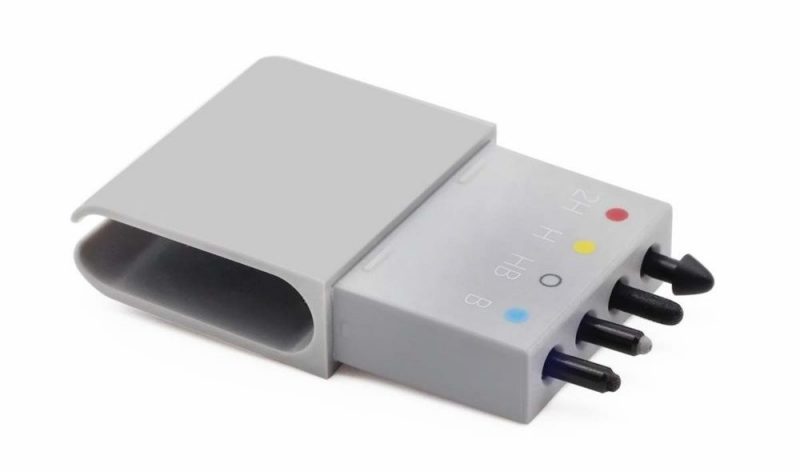 All four tips come with such different features, one will help you with the friction and other with the resistant and pressure. So, we strongly recommend you to buy a Surface pen tip kit if you are buying a Surface pen too.
Surface Dial was actually made for Surface Studio but now it can also be a useful accessory for Surface Pro 6. It has 3 main functions or gestures: Click, Rotate and Press & Hold. It is really useful when you are drawing something, you can rotate the image. It is also useful for adjusting the volume and it is very precise at it!
Some more applications of Surface Dial are zooming, controlling the media, editing, scrolling the page or newsfeed vertically and horizontally both ways. The only problem is a Surface Pro is smaller than Surface studio so you will not get the same screen real-estate. But Surface dial is tiny and compact device and fits in your pocket very easily.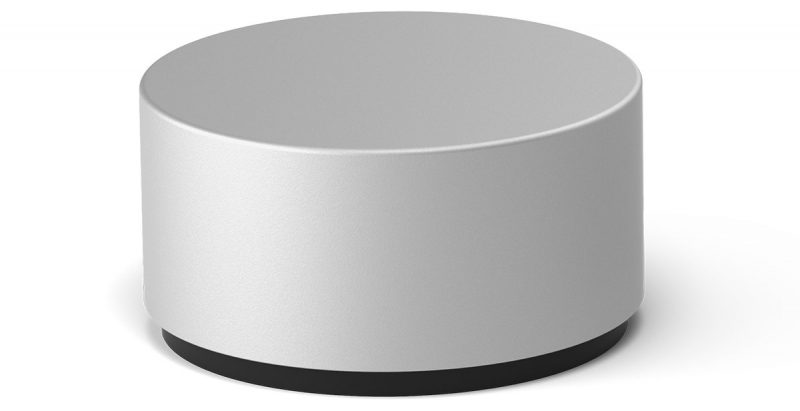 The best app to use with Surface Dial is Adobe Photoshop. So, Surface Dial is one of the coolest accessories to have with Surface Pro 6.
The Surface Arc Mouse is designed by Microsoft and looks very different from a traditional mouse. Microsoft has innovated and changed the way we use a mouse. Unlike the traditional mouse, it has a flat Surface and can be switched to arc-shaped mouse anytime you want.
It has a classy and sleek design. This curved shape mouse is very flexible and fits in your hand very comfortably and you can use it effortlessly. It is not bulky like an old typical mouse. You can bend it and use it as a normal mouse, or just navigate and scroll vertically or horizontally with the flat Surface mouse.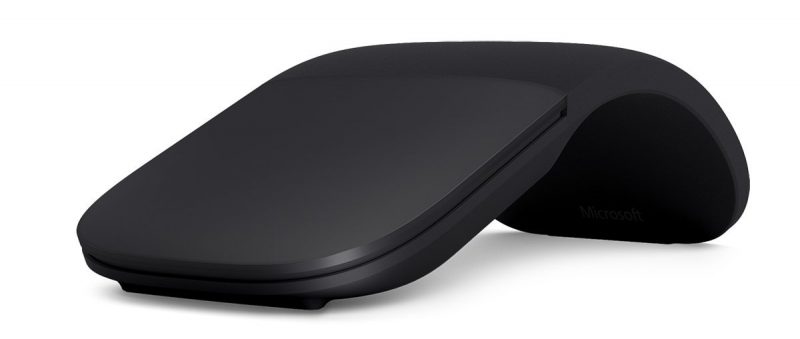 The best thing about Surface arc mouse is its Portability and Compactness. It is travel-friendly and pocket-friendly. You can connect it with the Surface Pro 6 using Bluetooth.
It comes in 3 different colors: Burgundy, Light Gray, Cobalt Blue. All the colors look elegant and fabulous but my personal favorite is Burgundy.
Nobody wants to use an on-screen keyboard. It needs a lot of effort to type a big email or 1000-word blog using an on-screen keyboard. So,   Type Cover Keyboard is something you must buy with Surface Pro 6. And it is worth buying.
Slim, light, Portable, Soft, and Comfortable to use. It is a bit expensive than the traditional keyboard but worth the price. You will have an awesome experience while typing and using it. It has an LED backlight and looks classy.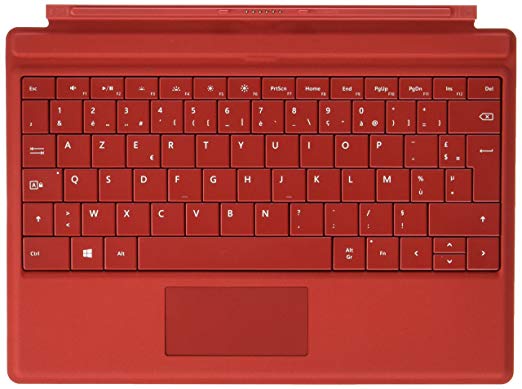 It comes in 3 different colors: Burgundy, Platinum, and Cobalt. So you can your Surface arc mouse with signature type keyboard.
There is one big problem with Surface Pro 6 – Lack of Ports! Being super handy an easy to use there is a limitation of ports. But Surface Dock is an accessory which solves this problem seamlessly.
Surface Dock is a compact device and has multiple port options like four USB-A 3.0 Ports, 3.5mm audio jack, Gigabit Ethernet port, mini display ports. And it has Surface connect technology which helps you transfer any type of data at high speed and over a single cable.

Surface Dock incorporates multiple ports in a single hub. You can even charge your devices while working on your Surface Pro. Surface Dock acts as a bridge between your Surface Pro 6 and other devices and literally turn your Surface Pro 6 into a Portable Desktop!
So, these were the best accessories for Surface Pro 6. All the accessories mentioned above are worth buying. You can use it at your work or at home or anywhere you want. Let us know in the comments if we missed any and which accessory are you planning to buy?