Apple unveiled its new iOS 12. it is the next major iOS software update for iPhone, iPad and iPod Touch in 2018 at WWDC in June. it includes several new features and improvements. Some of the new iOS 12 features are:
Improved Performace
Memoji: it allows users to quickly turn themselves into an Animoji. it comes with a variety of customization options as well.
Improvements in the Photos app.
Siri Shortcuts: that gives full automation workflows to users and lots more.
Despite so many improvements, there are many reasons to jailbreak iOS 12. Like, to install iFile, it is an application which gives access to file system, tweaks like Message Customizer. it lets you customize each aspect of the Messages app and ability to lock apps and folders using Touch ID and lots
Apple since iOS 12 introduction has released 6 updates for bug fixes and improvements.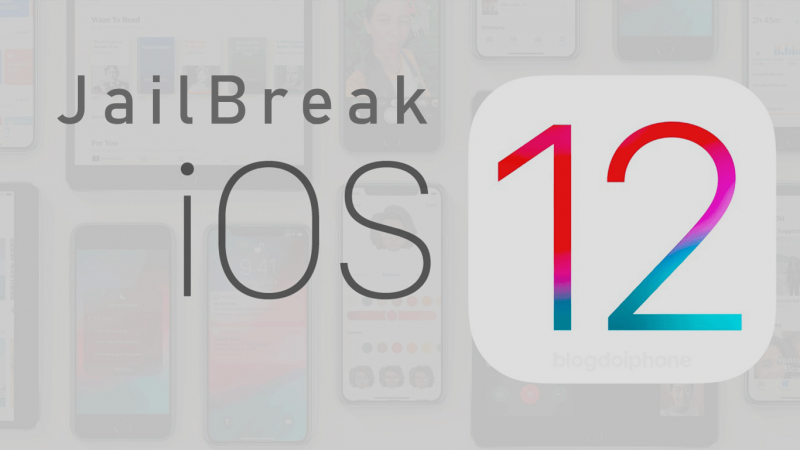 How to JailBreak on iOS 12?
Some of the pre-Requisites are
You should make sure that no iOS 12 OTA files are downloaded in your iPhone or iPad. if it is there you can delete it from Settings —> Storage and then reboot your device.
with Cydia and Substrate compatibility is there, maybe some reports might not work due to an iOS 12 bug.
if you want to prevent future iOS 12 OTA updates, you can download and install tvOS 12 profile on it.
You make sure to Create a backup of all the important data on the Device.
Warning: Various people some time faces the boot loop issue. We recommend caution before proceeding.
if you have a device which is running on iOS 12.1.4 then you can downgrade it to iOS 12.1.1 beta 3 as it's still being signed by Apple.
Guide to Jailbreak iOS 12 Using Unc0ver and Installing Cydia.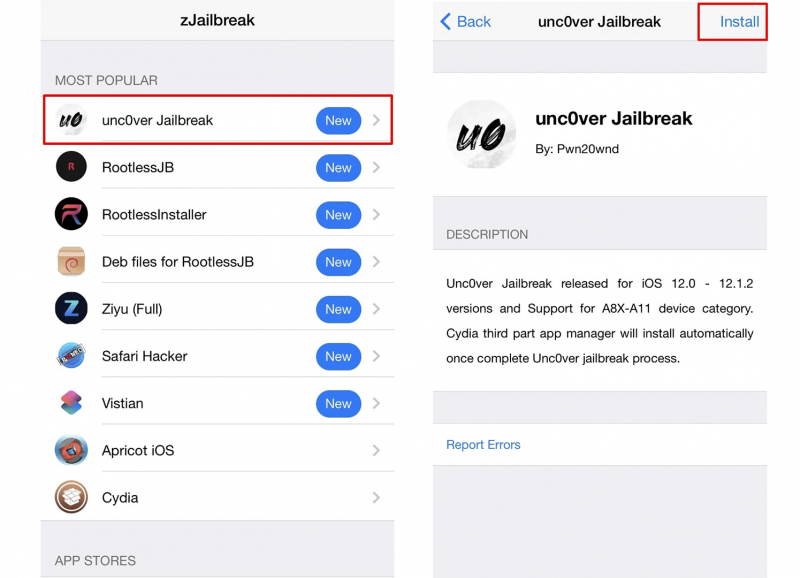 Uncover Jailbreak is released with Cydia. Uncover jailbreak is added to zJailbreak. you can install it from zJailbreak and jailbreak your device with just a single tap. you don't need a computer.
Compatibility
it is compatible with iOS 12 – 12.1.2. it is not available for higher versions. you can check the other solution of jailbreak if your device has higher versions.
It is available for A8X-A11 devices such as iPhone 7., iPhone 8, iPhone X.
Step 1: Download the Latest version of Unc0ver beta.
Download the latest version of Undecimus IPA which is the uncover application. it is available in iTunes with its latest version and Cydia Impactor for either of operating systems, mac or Windows.
Step 2: Connect your device to the computer via standard USB cable.
Connect your iPhone or iPad device to your computer and ensure iTunes recognizes the iDevice. if it doesn't recognize, you need to establish a connection by tapping "trust" on your device and Continue inside iTunes.
Step 3: Quit the iTunes and launch the Cydia Impactor
MAC OS: if you are Mac OS, you need to mount the .dmg Cydia Impactor download and drag the program to your applications folder. you will receive an alert about not being able to open Cydia impactor because it was downloaded from the internet. you may need to check system preferences app -> Security and privacy.
Windows OS: your download will be in .zip format. you need to extract Cydia Impactor from the zipped file. it is recommended to extract the program at your desktop to make it easy to access. you don't need to run the program as administrator, as it will disable the ability to drag files into the interface. it is a key iOS 12 unc0ver jailbreak.
Step 4: Verification of Device.

You need to verify that your iDevice is recognized by the Cydia Impactor. it is selected in the top drop-down menu. you can drag the Undecimus(uncover).IPA into the Cydia Impactor interface.
Step 5: You need to input your Apple ID and your password.
Step 6: Trust the Certificate.
Go into Settings ->General ->Device Management. you tap on the developer's name and trust the certificate. Without doing this, you won't be able to launch the unc0ver jailbreak application on your iPhone.
Step 7: Delete the OTA file.
Delete the OTA file .you can navigate to the Settings->General->iPhone Storage and find the software update. tap it and Delete update. next, you can download the tvOS beta profile to prevent OTA iOS software updates from loading.
Step 8: Jailbreak iOS 12 using Unc0ver
Open the Unc0ver and tap on the jailbreak button and wait for the application to do its job. Your Apple device such as iPhone or iPad will respring during the process. After it is over you will see the Cydia icon on your home screen.
if the application gets Stuck at the step "Extracting Cydia…", you need to reboot your iPhone/iPod and then try to jailbreak it again.
After successfully jailbreaking your iPhone or iPad on iOS 12 with unc0ver jailbreak if you still face some issues you can comment below.
JailBreak iOS 12 Using Ziyu Repo Extractor.
Ziyu Repo extractor.
Ziyu is the jailbreak repository extractor for iOS 12. it works even higher versions like iOS 12.1.2,12.1.3 and iOS 12.1.4. It is a paid, you can download diamond versions for $29.99. it can be installed free from zJailbreak app store.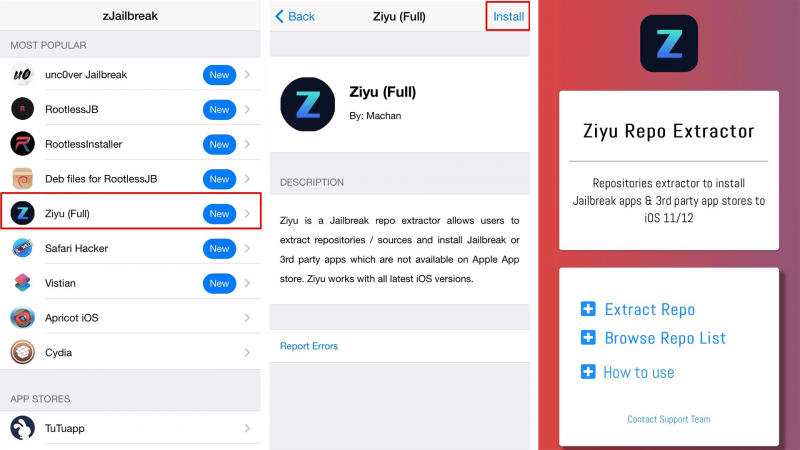 Ziyu Installation Guide:
you can install Jailbreak. you need to provide your passcode to continue the installation.
you can open jailbreak and you can tap on Ziyu to install it.
you need to make sure that you have updated your device to iOS 12 or higher versions before installing the application.
How to Install Jailbreak applications iOS 12- iOS 12.1.4.
For installation of the applications, you can open the repo extractor.
you will get a Ziyu compatible repo list. You need to select the repo and tap the copy button.
now you can go back to the home page od Ziyu. After tapping the Extract repo button and paste the copied repo.
You can tap the extract button and repo will extract. It will display Jailbreak/3rd party apps. you can install any jailbreak applications by tapping the install button.
You can use the repo to install a special version of Cydia for iOS 12  and other versions running devices.