It's a situation that is repeated often: you go out with your friends for a weekend to watch a movie and then have a few drinks, which very soon turn into too many … And after about three or four shots of tequila, you go back to home and discover with horror that your precious iPhone is no longer with you. Where to find it? How to do it? Who to ask? In short, how to find a lost iPhone without falling into the sea of sorrow?
What is "Find my iPhone"?
Fortunately, Apple has already thought about this. They have been offering conveniently the function Find my iPhone since 2010, an application that allows you to locate, block or remotely delete your iPhone using iCloud or another iOS device. Using Find My iPhone is simple and requires little more than the initial configuration and activation. It can really save you money if you suddenly discover that your precious device is nowhere to be found. The software even works on other devices, including your iPad, iPod Touch and even your Mac. It will not prevent someone from stealing your phone, of course, but it can help you find it, as long as you activate the function before losing it
Finding my iPhone does more than just track your iPhone if necessary. The feature also activates the activation lock, which securely stores your Apple ID on Apple's activation servers, and automatically links them to your device. This feature requires that you enter your password before anyone can turn off Find my iPhone, erase your device or reactivate it. It does not require any action on your part and serves as an additional security measure designed to prevent theft and unauthorized use of your phone.
Step 1: Check the requirements

Although it is optimized for iPhone 7 and 7 Plus, Searching for my iPhone is available on all devices equipped with iOS 5 or later. The utility is completely free and compatible, starting with the iPhone 3GS, third-generation iPod Touch, iPad, iPad Mini and all the latest versions of each new Apple product. A valid iCloud account is also required, and devices without mobile data must be connected to a registered Wi-Fi network
Step 2: Activate Search my iPhone

The Search for my iPhone application has been part of iOS for quite some time. You do not need to install the application, nor can you delete it. To locate it, simply slide down from the center of the screen to bring up the Spotlight search, and type "Find my iPhone". Next, open the application and log in with your Apple ID. Press the main Settings icon and then touch the banner/name of your Apple ID at the top of the screen. Go to iCloud and then scroll down until you see Find my iPhone. Select it and make sure it is on.
Step 3: Locate your iOS device and Take Action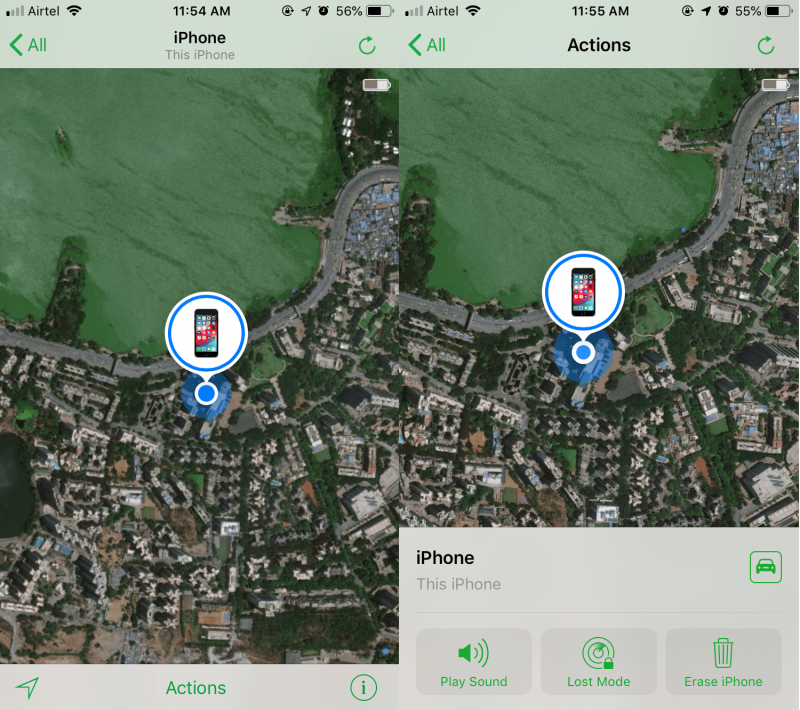 You can use another iOS device or access your iCloud account on the web to locate your lost or stolen device. Again, keep in mind that it is not possible to locate the device if you did not activate the Find my iPhone before losing it.
Once you locate your iPhone or iOS device, use one of the built-in features of Find My iPhone to help you recover it. Touch the gray button Play sound so your phone plays a high-pitched sound continuously for two minutes, or touch the gray Delete iPhone button, followed by confirmation of this action to completely erase all content and settings from your phone
Using another iOS device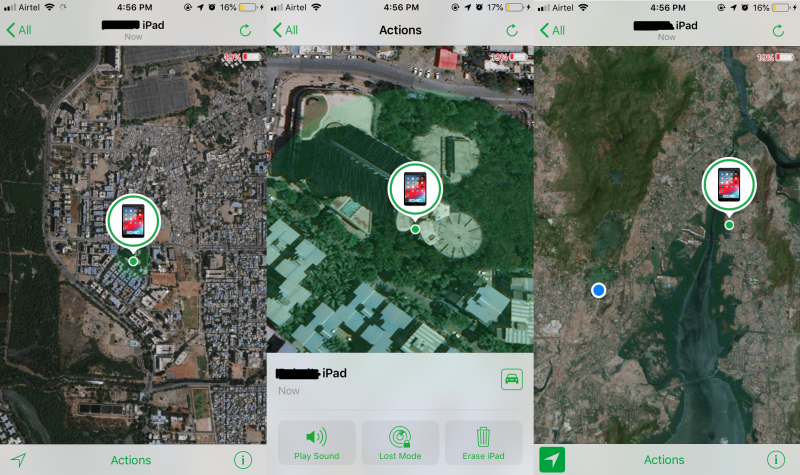 Look for the Find my iPhone icon as described in step 2 (the icon looks like an old school radar screen), then enter your iCloud login credentials in the corresponding fields. Once you have logged in, select the lost or stolen device from the list of devices configured with Find my iPhone to see its location.
Additional options are also available to remotely erase the phone and force it to play a sound, accessible through the Actions option , located at the bottom of the screen, along with a Lost Mode, which gives you options to block your iPhone with a four-digit access code and shows you a contact phone number of your choice directly on the lock screen.
Using your iCloud account on the web

Open your favorite browser and go to the iCloud homepage before login with your Apple ID and password. Then, click on the large icon Search for my iPhone, select All devices at the top of the window and select the lost or stolen device from the list resulting from activated devices.
In the upper right corner will appear additional options to remotely erase the phone and force it to play a sound, along with a Lost Mode button that gives you the option to lock the device with a four-digit access code, also showing you a contact phone number of your choice directly on the lock screen. If you are running iOS 6 or later, touch the Lost Mode button followed by the Activate Lost Mode confirmation before entering a phone number where you can be reached. Then, touch the green Next button in the upper right corner, enter a desired message in the resulting text field and touch the green button Ready to activate the message.
Note:
There is no guarantee that ringing, erasing or messaging will help you recover your device, regardless of whether you know its exact location. Instead of facing the potential thief by yourself, it is advisable to contact your service provider and the police, informing them of the situation and your intentions to recover the phone