Dell Inspiron 3650 desktop is a complete-sized desktop computer which delivers a dominant performance despite its moderate size. Dell is known to build quality products which are capable of providing a decent performance at a reduced price. Dell Inspiron 3650 desktop has an i5-6400 sixth generation 2.7 GHz processor. One can clock it at a maximum turbo speed of 3.3 GHz which has a quad-core processor with Intel H110 Express edition chipset. The main and the most highlighted feature of the processor is the Intel Turbo Boost Technology 2. The CPU speed is slow for heavy users. Dell Inspiron 3650 desktop comes with a fully-activated Windows 10 Home Edition copy of the Windows operating system.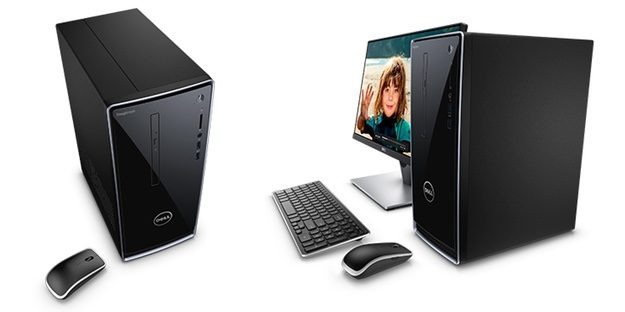 There is an 8 GB of Random Access Memory (RAM) which extends to 16 GB. The RAM has a memory speed of 1600 MHz having the DDR3L SDRAM technology. This system is decent for doing multi-tasking but, for a gamer, it is not enough, and they must look for something more powerful.
Dell Inspiron 3650 desktop comes along with a hard drive of 1 TB size which can be enough for most of the users but, for those users who want to store HD movies and games can buy an external hard drive. Dell Inspiron 3650 desktop has Intel HD Graphics 530 graphics. You cannot consider this PC for gaming as it doesn't have that many powerful features which can run high graphics games smoothly.
Dell Inspiron 3650 Desktop Design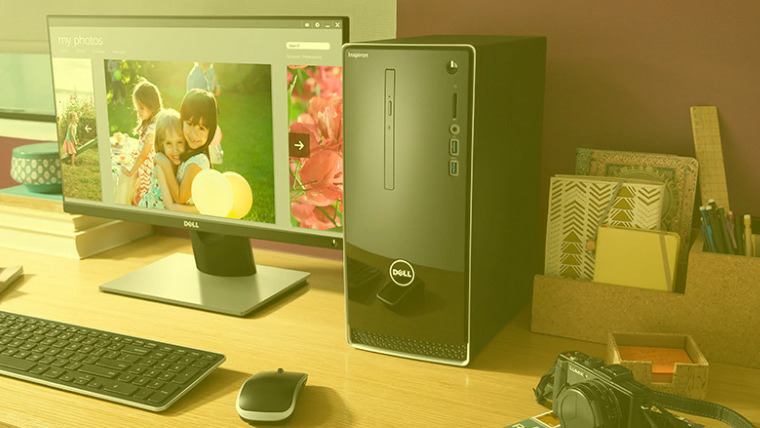 The Inspiron Desktop comes with a new and updated design which has been engineered to deliver an innovative product without comprising the performance that we expect from a Dell product. The new Inspiron Desktop has been designed in such a way to reduce the space it takes by 45%. The central fact here is that although the area occupied by it is cut, there is no compromise in performance by the company. You will also get multiple expansion slots for further it upgrading in the future. The attractive design of the Dell Inspiron 3650 Desktop comes with a smooth black surface which can be placed in any background. With its space-saving design, you enjoy more free space over your table. You can use that space for whatever you want like putting your favourite pen holder on the table, or whatever you would like to do.                           
Connectivity
Dell Inspiron 3650 Desktop has two blazingly-fast USB 3.0 ports with an optional optical drive. The 5-in-1 media card reader will allow you to connect various supported flash memory cards. They can be easily accessible because it is on the up front. It also has an audio combo jack for connecting media devices along with a VGA (Video Graphics Array) port and an HDMI (High Definition Multimedia Interface) port. HDMI is a cable and connector which aids in the transmission of high-bandwidth and high-quality streaming of video and audio between different media devices. HDMI technology is implemented in devices such as a Blu-ray player, DVD, projector, etc. Whereas, a VGA is a display standard which was developed by IBM. A VGA connector connects a display device to a computer. There are four USB 2.0 ports along with the USB 3.0 ports. Dell Inspiron 3650 Desktop comes with multiple expansion card slots. Expansion slots connect with the expansion cards to get increased sound experience, video quality, and more advanced graphics.
Dell Inspiron 3650 desktop also has Ethernet ports. Ethernet ports are connected with the Ethernet Cables to connect the hardware with the LAN (Large Area Network), WAN (Wide Area Network) or MAN (Metropolitan Area Network).
Performance
In terms of performance, Dell Inspiron 3650 desktop is capable of delivering a decent return to the user. With its sixth-gen i5-6400 2.7 GHz processor, it can do multitasking quite efficiently. Dell is also giving a discrete graphics memory of 2 GB. It can be quite efficient in terms of streaming content from YouTube, etc. But, it cannot run the games that demand high graphics memory. But, it can run those games smoothly which don't require high graphics. This processor can ensure that while doing multitasking, it can easily handle your applications and without being your system getting hanged.
Dell Inspiron 3650 desktop also has a good storage capacity of 1 TB which can easily store a large number of photos and videos. This storage can be enough for most of the users. If you want more storage, you can buy an external hard drive of the size as per your requirement.
Multimedia Support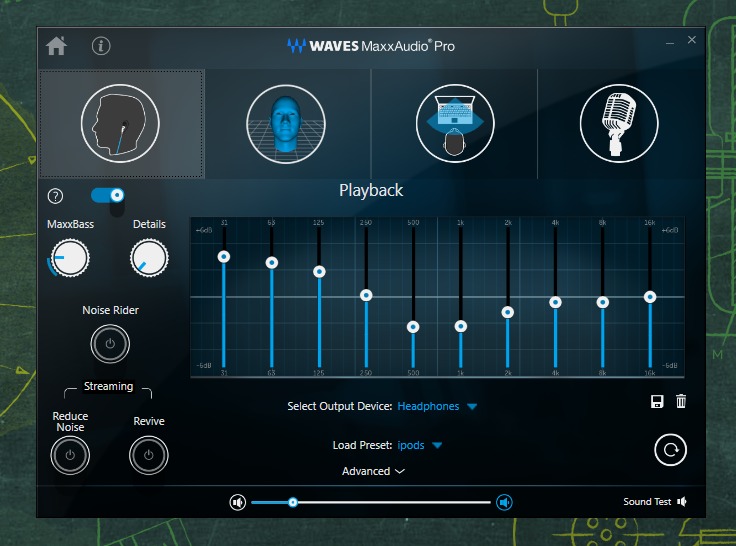 The Dell Inspiron 3650 Desktop is a powerful system which can meet all your computing and multimedia needs. You can run a wide range of multimedia formats in it. The hardware in it capable of playing your HD videos and can deliver you a fantastic sound experience. You can connect your wireless media devices with it via the latest Wifi and Bluetooth technology integrated with it. The sound quality offered by it is powered by the industry leader Waves MaxxAudio® Pro. With the Dell Inspiron 3650 desktop, you have the freedom to connect it any of your multimedia devices like your smart TVs, smartphones, tablets, projectors, etc. for a fantastic movie or gaming experience.
Dell Inspiron 3650 Desktop has a sound output mode of the 5.1 channel surround which can deliver you high-definition audio. It is capable of giving a decent audio or sound experience when streaming a video, audio or playing a game.
Graphics Card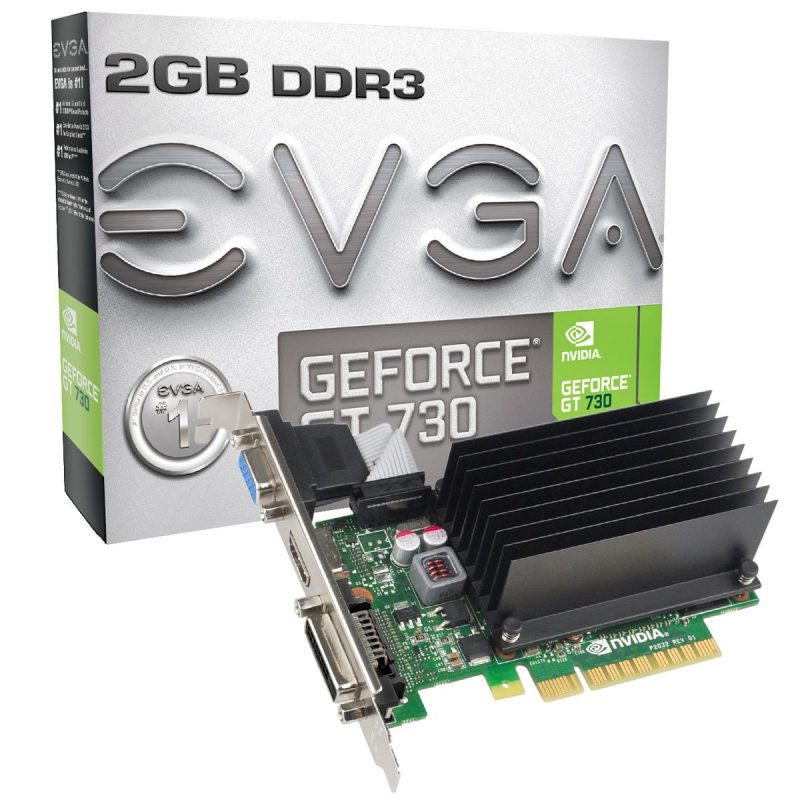 Graphics card is the backbone of any system for playing high-definition and high-quality videos and games. Graphics card is responsible for the smooth streaming of the games and videos that you play in your device. If the graphics card of a device is not robust, then the system will get hanged, or the system is not even able to open the desired media file or game. Graphics card can vary in price from several hundreds of bucks to even thousands of dollars. The cost of any graphics card depends heavily on the graphics memory it is offering to the system. In Dell Inspiron 3650 Desktop, it comes an NVIDIA® GeForce® 730 2GB GDDR3 Graphics Card. There are 1 PCIe x16 and two PCIe x1 card slots
The GeForce graphics card provides the cutting-edge visuals combined with the USB 3.0 connectivity, and the 5-in-1 media card reader offers a fantastic video experience. The built-in audio card gives you a  better audio experience. The disk drive gives you the ability to create and view DVDs. The power supply operates at a minimum temperature of 50 degrees Fahrenheit and a maximum operating temperature of 95 degrees Fahrenheit.
Interface & Networking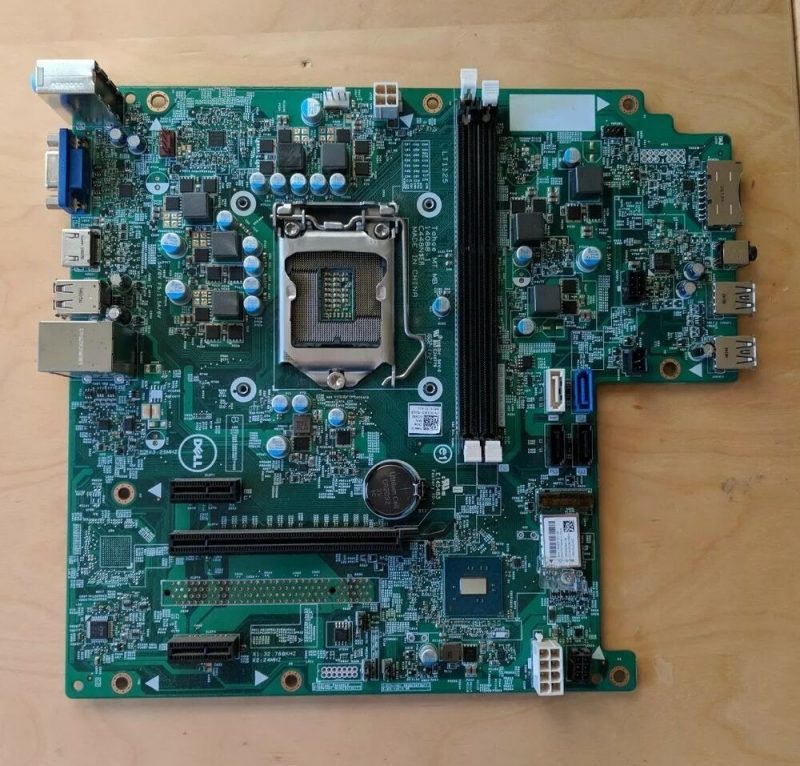 The system has a Windows 10 Home edition pre-installed in it which provides a very easy to use and user-friendly interface which most of the users including the first-time users will find it extremely easy to use. The users can organize their files in dynamic folders for easy-to-do navigation. The Dell Inspiron 3650 also supports the Bluetooth v4.0 connecting with other devices. Dell Inspiron 3650 Desktop has one M.2 card slot for Bluetooth and Wifi cards. It also has the capability of Ethernet connections- Fast Ethernet and Gigabit Ethernet connections. The supported datalink protocols are IEEE 802.11b, IEEE 802.11g, and IEEE 802.11n datalink protocols.
The mouse that comes along with your Dell Inspiron 3650 Desktop is the Dell MS116 USB optical mouse supporting optical technology and a USB interface. Along with this mouse, you will also get a Dell KB216 Wired Keyboard. The specifications are the width of 6.1 in and a depth of 11.1 inches. The height of the Dell Inspiron 3650 Desktop is 13.8 inches.
Supported Flash Memory Cards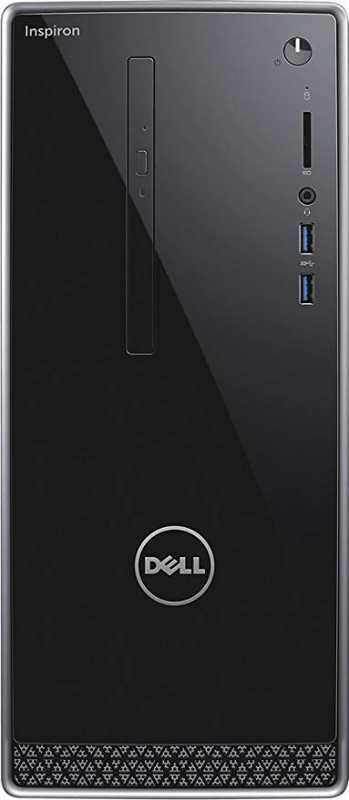 The 5-in-1 card reader supports the following flash memory cards:
SD Memory card
MultiMedia card
MultiMedia card plus
SDXC Memory card
SDHC Memory card
Noticeable features of Dell Inspiron 3650 desktop
The total weight of the product is 16.5 pounds. The hard drive rotational speed is 7200 RPM. The processor is an Intel-powered quad-core processor. There is a tray load DVD drive which can easily read and writes to DVD/CD. The total number of USB 3.0 ports and USB 2.0 ports are two and four respectively. The Line-in port is also there to connect playback and to recording devices such as a microphone. The Line-out port lets you connect speakers with it. There is also a microphone port to connect an external receiver. There are two lights present next to the connector. These lights indicate network activity and connectivity status. The VGA port can be used to connect the external projector or a display. The HDMI Port with it is used to connect it to a TV or any other HDMI-enabled device.
Overall, the Dell Inspiron 3650 Desktop is a great budget desktop computer for small to medium-size users. Despite having an average processor, it is capable of handling multiple tasks at a time very efficiently. It's less spacious design can give you an extra-free space over your table. You can get this Pc Desktop at an affordable price of INR 40K.