The Holiday Season and A Brand New Year are just around the corner and there's a chance you might be looking for Best Tech Gifts for your family & dear ones or Best Geek Gifts wanting to surprise your geeky friend's this Christmas with the technology they might be seeking for in their life.
When it comes to gifting your friend some tech gifts or geek gifts The only thing comes in the mind is Smartphone's, You can Definity gift your friend a Smartphone but that can be too far-fetched and something out of your budget at times. So, We have here some affordable Geek Gifts or Tech Gifts that won't rip your wallet or purse much.
Perfect Affordable Tech Gifts or Geek Gifts For Your Geeky Friends this Christmas 2018
Fitness Bands:
Start off with Fitness Bands because we all have that lazy nerd in the group that's shaping off and needs some motivation in life, This Fitness band could be the thing that bounces them back to shape and you can be the one they will be giving credit too.
1. Fitbit Charge 2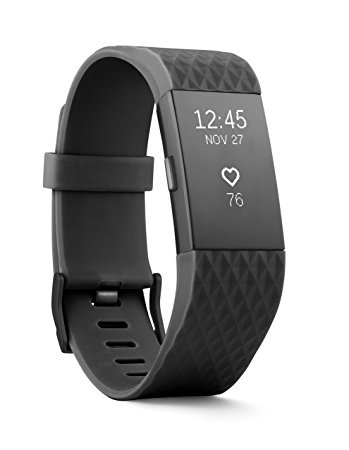 If You have decided to get fit and active? Get the smart band from Fitbit. By tracking your all-day activity and giving you information on your heart rate and the number of calories you burnt, the band makes maintaining a healthy lifestyle fun and interesting. Apart from this, the band also monitors other aspects of your health like your sleep patterns and your breathing. When the device fully charged, the battery can last for up to 5 days, depending on usage. The Fitbit app is required to use this device's smart functions.
Highlights
Heart rate – 24/7 Heart rate tracking to better measure calorie burn all-day
Track all-day activity like steps, distance, calories burned, floors climbed and active minutes
Multi-Sport Tracking and Connected GPS
OLED Display
Water Resistant
Available on Flipkart For Rs.7499
2. The Samsung Gear Fit 2 Pro

The Samsung Gear Fit 2 Pro is a similar fitness band to Fitbit. With a few innovative ways to keep track of different workout methods, the fact that its swim-proof up to 50 m gives it a slight edge over competitors. Gear Fit 2 Pro will help you stay motivated and achieve your fitness goals with or without your smartphone.
Highlights
Swim Ready Water Resistant Up to 50 m
Automatic Detection of Type of Activity Whether it be Tennis, Basketball, Dancing or Running
Track Location and Listen to Music Even without Phone with Built-in GPS to Keep a Record of where You Workout
Wireless Charging
Up to 4GB music storage
AMOLED Display
Water Resistant
Available in Flipkart For Rs.8999
Also, Read Best Gaming Keyboard Under 2000 Rupees
Smart Mini Speakers:
Smart Mini Speaker could be the best gift to remind your friend to call you up or to waking them up for that jog in the morning putting that fitness band you bought them to some good use, You can do so by setting up a reminder with Google Assistant or Alexa. This is something a geek person wants to try out making it the perfect geek gift or tech gift for your geek friends
1. Echo Dot (3rd Gen)
The Amazon Echo Dot (3rd Generation) is a cool product. It's obviously small but offers a gateway to all things smart home offers and its audio is improved over its previous models and can be said a bit better than Google Home Mini.
Highlights
Stream music from Amazon Prime Music, Saavn, and TuneIn – just ask for a song, artist, or genre.

Control Echo Dot hands-free – it can hear you from across the room with 4 far-field microphones, even in noisy environments or while playing music.

Control compatible smart lights, plugs, and remotes from Philips, Syska, TP-Link, and – just using your voice.

Use the built-in speaker or connect to speakers through Bluetooth or audio cable for bigger sound.

15,000+ skills including ordering cab, food, jokes, and games. Always getting smarter and adding new features.
Available in Amazon for Rs.4,499
2. Google Home Mini: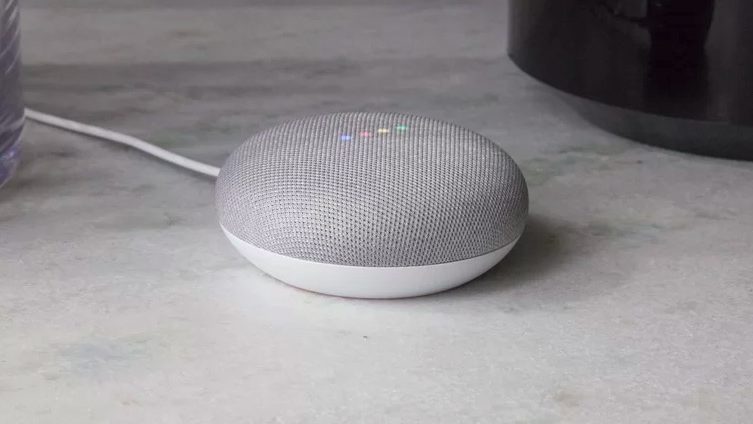 The Home Mini is the cheapest way of buying into the Assistant yet for those looking to buy into Google's smart home ecosystem. While it's a good value for the price, its poor sound performance makes it a better desk buddy than a standalone speaker.
Highlights:
Ask Questions, Set Daily Reminders or Get News Updates
Play Music from Popular Streaming Services
Control Other Smart Services in Home
Works with Up to 6 Users with Personalized Settings
Available on Flipkart for Rs.4499
Also, Read Best Gaming MouseStarting Under 2000 Rupees
Instant Camera:
Instant film cameras are fun little toys to have around to snap that special moment creatively. They're easy to use, you get a printed photo on the spot with the iconic retro look that we try to recreate in our social apps. This could be that perfect gift
1. Fujifilm Instax Mini 9 Instant Camera
The Instax Mini 9 features a selfie mirror on the front

High-Key mode – Take brighter pictures with a soft look – perfect for portraits brighter pictures with a soft look perfect for portraits

Automatic exposure measurement, the camera signals the recommended aperture setting with a flashing LED, this helps capture the perfect photo every time

The camera is available in different color options
Built well and simple to use and Get Instant printed photos
Available on Flipkart for ₹4,230
Drones for the brave:
Get your adventurous friend a drone to cover his crazy adventure's as purchasing a drone is no longer an expensive affair, thanks to our ever growing technology drones have all the necessary components cramped into a lightweight and small design that fits in the palm of your hand.making it cheap and affordable and a perfect tech gift or geek gift.
1. Kiditos Syma X15W Wi-Fi FPV Drone
Once you get into the craziness that drones are you will no doubt say that this indeed is one of the best drones in India. It comes equipped with the latest 6-axis flight control system and has more operating time than most quadcopters. It is perfect for those that love aerial photography or videography.
A special feature that comes with this drone is the Wi-Fi transmission that lets you view live pictures or videos on your phone. You can even share your screen with a friend. This quadcopter can do 3D degree flip roll. The flight time is 8 minutes and it can fly as high as 50 minutes. I will definitely recommend it for those looking for a sophisticated drone that comes at an affordable price. making it the best geek gift FPV drone in the market.
Highlights
Available at an Affordable price
The waypoint control allows your drone to autonomously pilot and moves in the direction that you draw on the phone
You don't need to worry about the loss of direction problem of the drone once you enter the headless mode, this makes it fly in any directions and follows the operation on the remote control or your phone
You can easily Live stream with Wi-Fi
Available at Amazon for 6,699
Coffee Maker:
There might be many of your friend's that loves coffee but doesn't make it at home. has gotten addicted to that cafe taste and they end up spending a lot of money in coffee shops. Hence this geek gift might be something that your friend need's
1. Nescafe E Smart coffee maker
É by NESCAFÉ is a new entry into budget coffee maker that would revolutionize your daily coffee drinking experience. This all-in-one product is a light and compact coffee machine in the shape of a mug. Easily controlled through the NESCAFÉ É Connected Mug App, It can prepare a wide range of coffee recipes for every time you need something new. Whether it's a frothy, hot cappuccino, a cool creamy iced coffee or an espresso with an exotic twist, É comes with its own measuring spoon and a Bluetooth docking station for easy coffee preparation.
Highlights
É by NESCAFÉ is an app-enabled coffee maker

Pair via Bluetooth with NESCAFÉ É Connected Mug App for a personalized experience

Enjoy a wide variety of indulgent coffee recipes

With its heating and frothing features, É prepares great tasting coffee quickly (60-90secs) and silently

Thermal insulation keeps your drink warm or cold in a 210ml mug
Available on Amazon for Rs.6,499
Gift cards:
A simple gift card of their favorite place or the tech store they most prominently shop on could be the best gift, Here you won't have to do the thinking of what tech gift would be right for them. and it's definitely better than cash in an envelope. And If you're looking to give this as a gift during the holiday season, you could print it out and give it to your friend too, or schedule it to send to their email address on Christmas Day.
That's it this concludes our list for the Perfect Gift Ideas, Tech Gifts or Geek Gifts Under Rs.10000 for this Holiday Season for your friend's and family Happy Holidays!!