The WWDC 2019 was awesome and among the many OSs that got updated, the most awaited OS for many was iOS 13. As expected it has got a bunch of updated stuff including dark mode and enhanced privacy. Let's have a look at what all things are updated in the brand new iOS 13 update. And check out which devices are going to get the iOS 13 update.

1. Dark Mode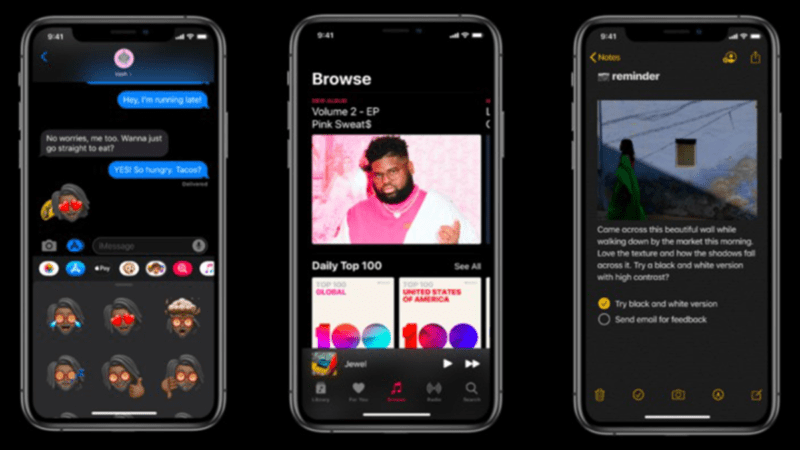 As expected from last year, iOS 13 got the dark mode. And it looks stunning the beautiful dark color scheme. As you can see in the pictures below the iMessages app, Apple Music app and the Reminders app look awesome.
To enable the dark mode quickly in iOS 13, tap the new button in the control center. You can schedule the dark mode to automatically turn on or off depending on the time of the day. iOS 13 also has wallpapers that suit the dark color scheme. Developers can use an API to implement dark mode for their third-party app.
2. Redesigned Photos App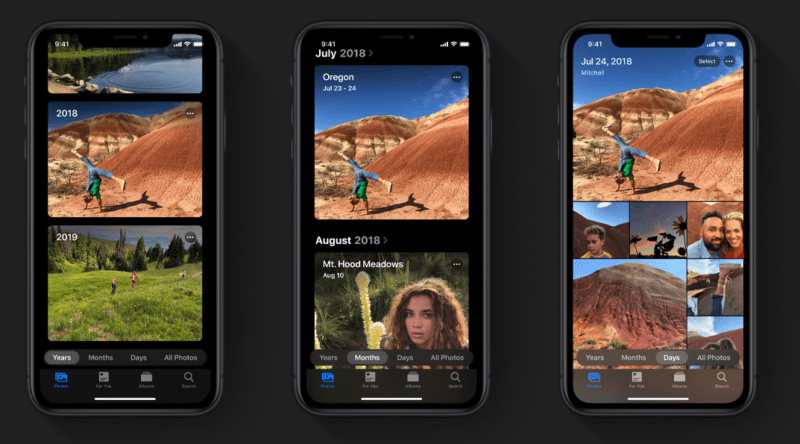 The native Photos app on iOS 13 is redesigned.
It has an all-new Photos tab which lets you browse photos with different levels of curation. You can see photos that you clicked day wise, month-wise or year-wise. The new tab will have photos organized in a better way so that you can relive the day. Live Photos and videos will be auto-played in that tab. In Days, Months, and Years option photo previews larger to help you distinguish between shots. Apple uses AI to find the best part of the photo and shows it. To see the uncropped photo, just tap on it.
The intelligence identifies and hides duplicate photos, screenshots, whiteboard photos, documents, and receipts, so you see only your best shots in the Photos tab.
The Years option shows you the pics that you clicked on the present day in past years.
If you have birthdays assigned to people in your People album, the Photos tab will highlight your photos of them on their birthday.
Now screen recordings have a different album where all the recordings automatically get organized.
Search Enhancements: You can now search two words like "beaches" and "selfies" without tapping each word in a search.
Now for editing photos,
You can now control the intensity of each filter and compare it
Photo editing has now been enhanced with many features including vibrance, white balance, sharpness, definition, notes reduction, vignette.
You can now pinch to zoom while editing a photo
This update also brings video editing support. You can crop, rotate, apply a filter, etc. to a video
Video edits are non-destructive that means you can undo them
3. Camera App
The native camera app on iOS has also been updated. You can now adjust Portrait Lighting intensity. A new portrait lightning effect named High-Key Mono has also been added.
4. Privacy And Security
1. App location permissions
Control the location data you are sharing to apps. You can now choose to grant an app access to your location once or anytime you use it.
2. App location transparency
You'll receive a notification every time an app is using your location in the background.
3. Wi-Fi and Bluetooth location privacy enhancements
API changes and new controls will help prevent apps from accessing your location without your consent using Wi-Fi and Bluetooth.
You can now control if you want to share the location when you're sharing a photo on social media.
5. Enhanced anti-fingerprinting protection in Safari
Protections related to browser fonts have been expanded.
6. New Feature: Sign In With Apple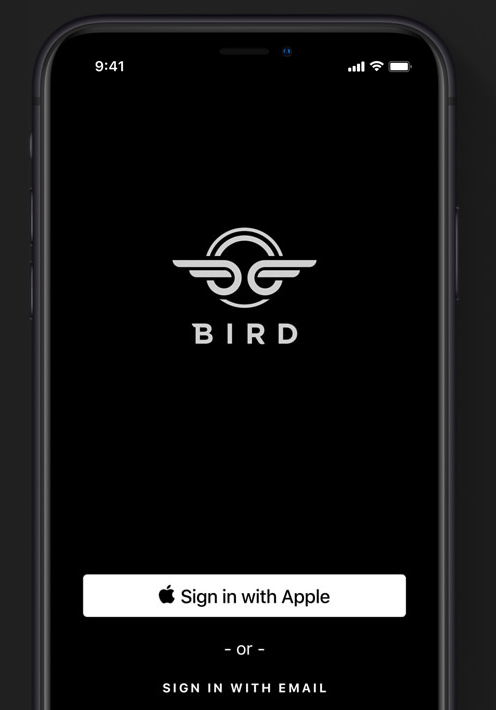 You can now sign in on apps or websites with your Apple ID for enhanced privacy. All you will give that app is your name and email ID. And if you want to hide your email too, you can with the new hide my email option.
This option creates a new email id which is given to that app and any mail which the app/website sends you will be forwarded to your actual email id. You will have different Apple-generated unique email ids for each app you wanna sign in without showing your email id.
Apple Maps: Rebuilt from the ground up!
The map in the Apple Maps app has been updated from root levels with rich details. Comes with a new feature called Look Around in which you can explore where you are going in a 360-degree photo of the place. You can now create a list of favorite places you wanna navigate to with one tap and share them in a collection.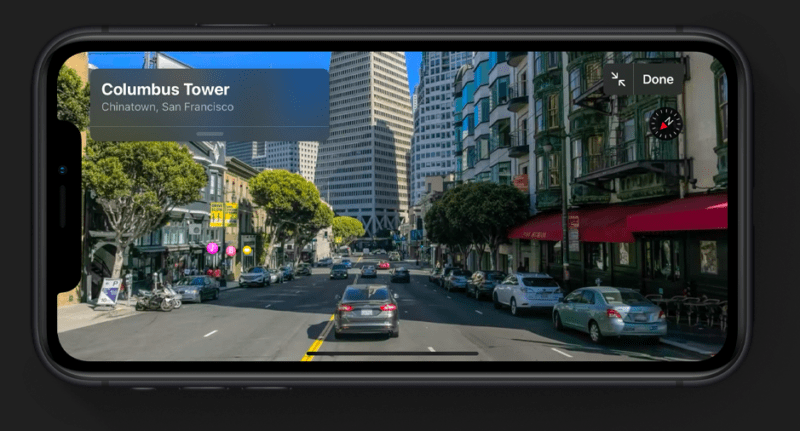 For places with junctions, Junction View helps drivers eliminate wrong turns and directional misses by lining them up in the correct lane before they need to turn or enter an elevated road.
With Share ETA, you can share your ETA (Estimated Time of Arrival) with anyone. Maps app offers transit schedules, arrival times, network stops, and system connections for better route planning. It even includes important real-time information like outages and cancellations. Up-to-the-moment information about your flight terminals, gate locations, departure times, and more is now available.
Siri: With a better voice!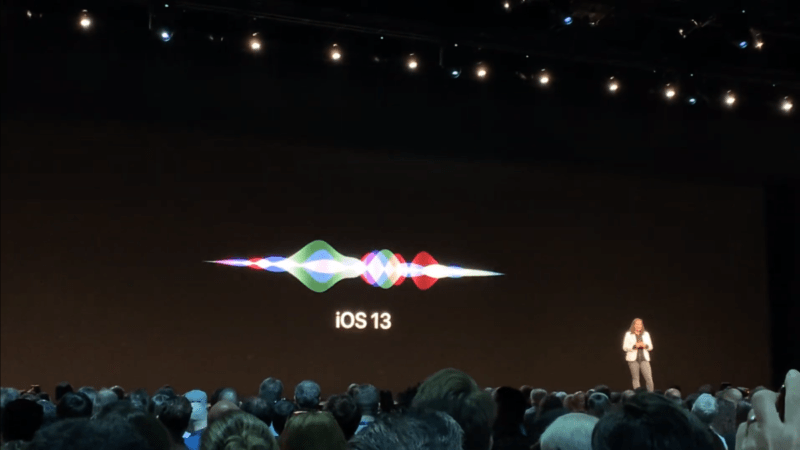 Siri's now comes with Improved voice with neural TTS making it more natural especially while speaking longer phrases. Offers personalized suggestions in Apple Podcasts, Safari, and Maps. Siri can even detect reminders in messages and events in third-party apps.
SiriKit for Audio enables Siri to play music, podcast, and audio from third-party apps and tune into the radio stations as well. For Indians, Siri now has an Indian English Voice too.
Shortcuts App
The shortcuts app is now built-in and is now even more powerful. It also has suggested automatons.
Memoji and Messages
It now automatically shares your name and photo when you start a conversation or when the other person responds in a message. You can choose to show an Animoji, image or monogram for your photo.
2. Memoji stickers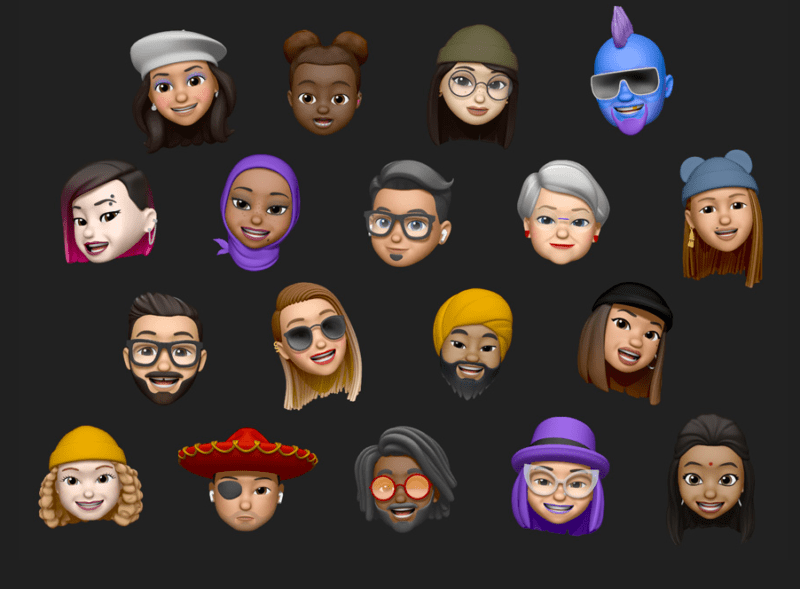 Memoji stickers now have your face! You can customize your Memoji to match your face with improved customizations.
Keyboard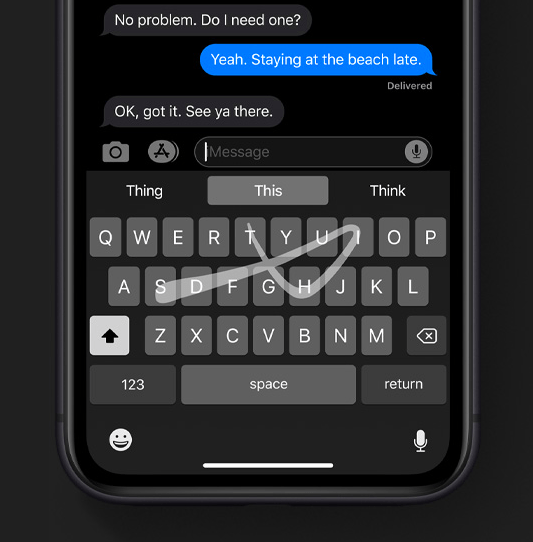 After a lot of waits, the native iOS keyboard now supports swipe typing which Apple calls QuickPath typing. QuickPath is currently supported by for English, Simplified Chinese, Spanish, German, French, Italian, and Portuguese.
Performance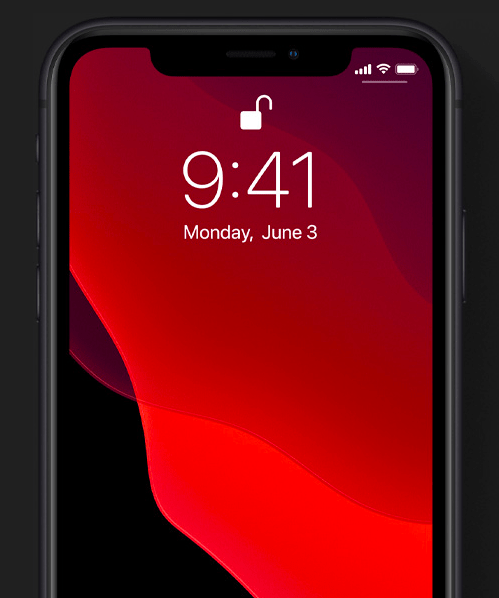 App launches are 2x faster
Face ID unlock is 30% faster
App download sizes are up to 50% lower
App update sizes are up to 60% lower
Other Important Updates
1. App Store
You can choose to download apps and games over your cellular connection.
2. Mail
New format bar
Desktop‑class text formatting
Block Sender
Multicoloured Flags
Font support
Updated photo selector
Updated address autocomplete
3. Notes
Now you can see your notes as visual thumbnails
More powerful search
New checklist options
4. Safari
updated start page design
Download Manager
Photo upload resize
Weak password warnings
And more…
5. Files
Access files on a USB drive, SD card, or hard drive.
Zip and unzip
Keyboard shortcuts
Rich metadata
Create a digital copy of physical documents
Search suggestion
6. Accessibility
Voice control
Accurate dictation
Rich Test editing
Text and Emoji suggestions
7. Battery
Optimised Battery Charging
8. Game Controllers
Support for Xbox One S Controller
Support for PS4 Controller
9. Features for India
Indian English voice for Siri
Support for all 22 Indian languages
Hindi and English bilingual keyboard
Typing prediction for Hindi
10. System Experience
3D Touch removed
Redesigned volume controls
Dolby Atmos Playback
Peek: preview emails and link by taping and holding them
Press and hold an app icon to quickly perform actions
Devices Compatible With iOS 13
iPhone X

S

iPhone X

S

 Max
iPhone X

R

iPhone X
iPhone 8
iPhone 8 Plus
iPhone 7
iPhone 7 Plus
iPhone 6s
iPhone 6s Plus
iPhone SE
iPod touch (7th generation)