Can OnePlus 6T match up with the quality of iPhone Xs?
OnePlus and Quality are those words which are complementary to each other. All the range of phones brought to us by OnePlus makes sure that they last for years and years without getting stale in terms of design, OS & specification. For example, the one who is also using the OnePlus 2 for the last three years and is happy with his device even today. But after the launch of OnePlus 3, the company started launching two phones in one year from one phone in a year. That's why we got OnePlus 3T and followed by OnePlus 5 and OnePlus 5T. OnePlus 6 was launched was launched earlier in the year 2018, and here we have the OnePlus 6T by the end of 2018.
So, in 2018, OnePlus seems to be following the trend but the question here is that what all new features have been added in the new OnePlus 6T which will make it better from the OnePlus 6? To answer this question, we have come up with a full review of OnePlus 6T.
What's new in OnePlus 6T Design?
In terms of Design, OnePlus 6T will not see any major changes. But after having a close look at the smartphone, we will realize that there is something new for sure. OnePlus 6T has been introduced in all-glass design. With this, the arc is placed on the rear with which the phone fits perfectly into the hand. OnePlus 6T weighs 185 grams. The dual camera is provided in a vertical alignment and placed in the center on the rear side of the phone. This makes it different from the OnePlus6 as the fingerprint reader is missing on the OnePlus 6T. Yes, OnePlus 6T has an in-display fingerprint scanner.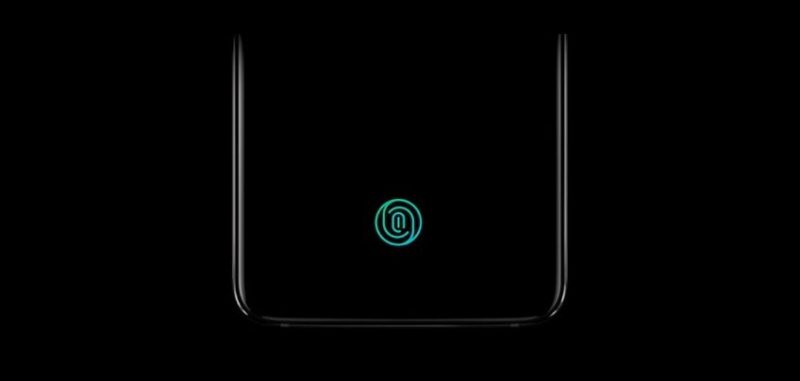 In OnePlus 6T, you get a 6.41-inch display and a small notch compared to the one we had on the OnePlus 6. There is a water drop notch display. This gives you more space on the screen. OnePlus 6T also has a feature which enables users to hide the notch. Talking about the screen to body ratio, it is 86%. OnePlus 6T has continued the look of a premium device in case of build quality. It comes in Midnight black and Mirror Black color variants as of now.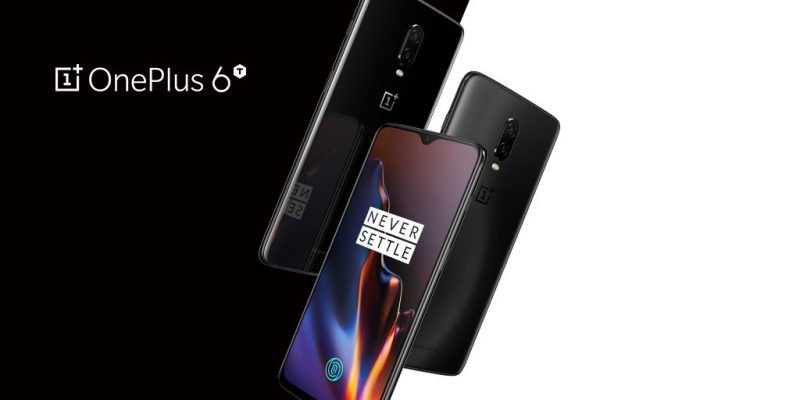 The new OnePlus 6T Display:
OnePlus 6T has a water drop notch design with 6.41-inch AMOLED display. Due to the aspect ratio of the 19.5:9 the screen space is also good. OnePlus 6T has been supplied with Corning Gorilla Glass, which makes the display tougher than ever before. The display is very good in case of clarity and brightness. Viewing angles are also good on it. OnePlus 6T has a resolution of 2350 X 1080. It sharp and crispy display when Night and Reading mode is activated. RGB sensors and front-facing cameras are provided inside the Notch on the display. OnePlus 6T's display is also good for playing games like PUBG, Asphalt 9 etc.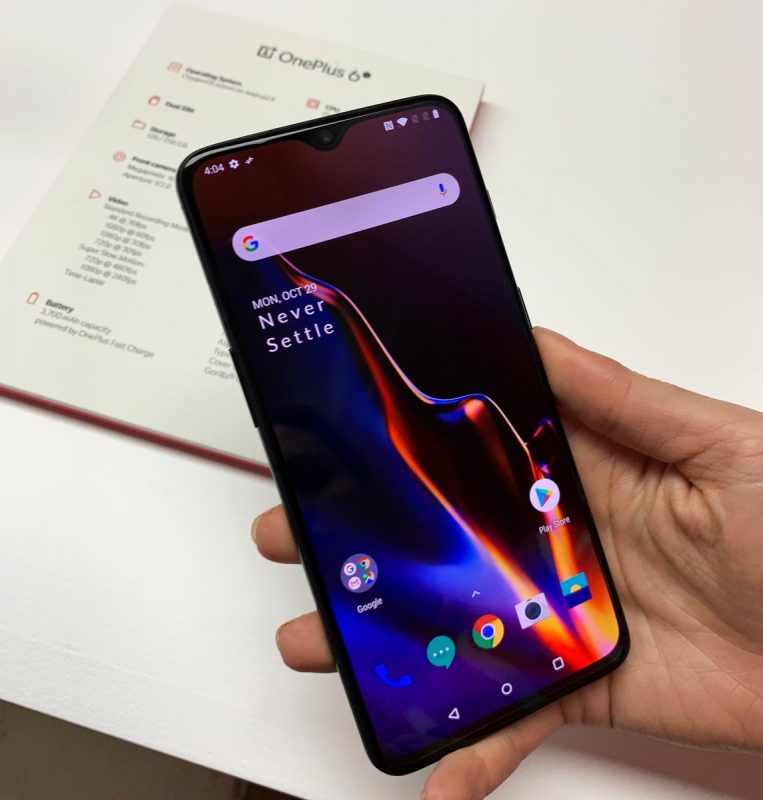 The new OnePlus 6T Camera:
Talking about the OnePlus 6T camera, it is almost the same as the one we had on the OnePlus 6. It comes with dual-rear camera setup. There is a 16MP camera in which EIS is provided with optical image stabilization and aperture of f / 1.7. OnePlus 6T's rear camera primary lens has Sony IMX 519 sensor and secondary 20MP Sony IMX 376K sensor. Its secondary camera is used to click the portrait image. This surely works better than the OnePlus 6. This is also due to the new algorithm developed for OnePlus 6T. 4K video recordings are done on 30/60 fps from its rear camera and videos can be recorded at 240 fps (1080p) and 480fps (720p) in slow-motion. The camera also comes with HDR capabilities.

The front camera is provided inside the Notch on the display. It has a Sony IMX 371 sensor and f / 2.0 aperture. The 16MP front camera also has EIS and can also be used for video recording at 1080p. Selfies taken from the front camera turn out to sharp. Both rear and selfie come with Bokeh capabilities. On this phone, the portrait mode gives very good output.

The new OnePlus 6T Performance and Battery:
OnePlus 6T is undoubtedly better in case of hardware, but it is a powerful device in the case of software too. OnePlus 6T comes with Android Pie 9.0 with its Oxygen OS. Qualcomm octa-core processor, which is the Snapdragon 845 SoC has been given in the phone. It is based on 64-bit architecture and offers speed up to 2.8GHZ. There is also the Adreno 630 GPU in it. The OnePlus 6T comes with 6GB and 8GB of RAM. All these specifications give smooth performance under intensive usage. OnePlus  6T will be available in 128GB storage and can be expanded up to 256GB of storage.
Oxygen OS on Android 9.0 improves the features like the full-screen gestures. Themes in OnePlus  6T can now be customized in RGB spectrum. Apart from this, OnePlus  6T comes with gaming mode. There are many good features, including locking screen brightness, including small floating notifications and much more. It also has a Network Boost which works for games and apps that require large amounts of data.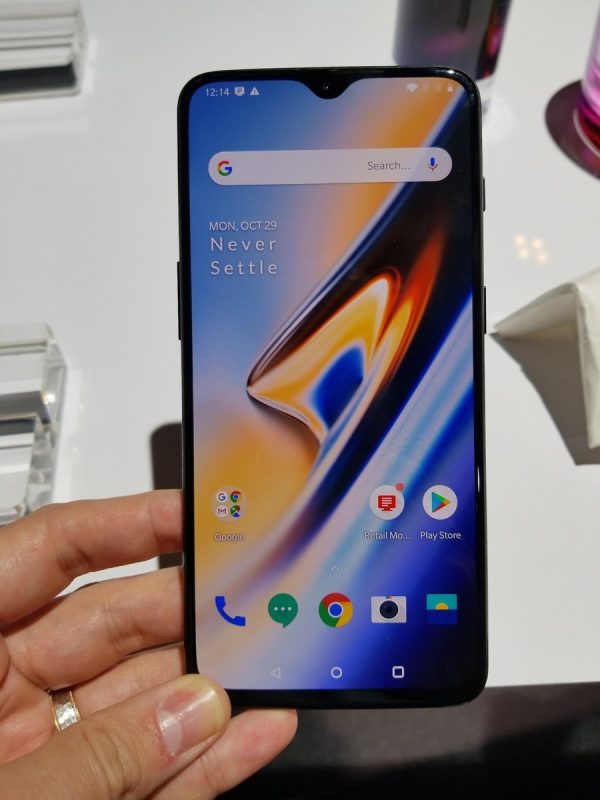 Using the phone with display gestures becomes a lot easier. Feature such as Wake, Double-Tap to Lock, Three Finger screenshots etc is also enabled on this device. OnePlus 6T will have non-removable 3700 mAh battery which is the largest battery ever given in any of the existing OnePlus phones. The phone's battery lasts more than one day. There is a lack of 3.55 mm audio jack in it. OnePlus 6T is a dual-sim device. There are two nano-SIM slots in it. The phone is NFC enabled device.

Overall, in terms of performance, it is slightly better than OnePlus 6. But in the case of Battery Life, it is much better than OnePlus 6. OnePlus 6 is still one of the best Performing Phones of 2018 and OnePlus 6T will push itself to grab the top spot.
Our Verdict on the new OnePlus 6T:
OnePlus 6 can be tagged as the best phone of 2018 in terms of looks, hardware-software configuration & features, but OnePlus 6T stands ahead of it with the in-display fingerprint sensor, large battery, and other features. OnePlus 6T is not much different from the OnePlus 6. So, I will say that if you have OnePlus 6 then you must not consider upgrading to the OnePlus 6T for sure. But if you were waiting for OnePlus 6T all this while, then you should buy this phone without any second thoughts on your mind.