Especially for new bloggers, the following question is one of the hardest to start a new blog: How do I find the right blog topic? In this article, I'll show you how to find the right blog topic. In addition, I give as always useful tips and show how to find the right blog theme using free tools. Incidentally, this article is part of the blog article series.
How Do I Find The Right Blog Topic?
If you just blog for fun or just want to test how it works with the blog, you can of course just start and do not need to plan much in advance. However, if you want to build a professional and successful blog in the medium term, or even make money from your blog, then it's just a matter of planning properly.
Often I get emails from bloggers who like to make money from their blog and ask me to take a look at the blog. However, it soon turns out that either the prerequisites are missing or no basis for earning money has been laid. Then it's hard and time-consuming to realign the entire blog.
Surely it is not impossible afterward to turn a pure leisure blog into a professional and profitable blog with which you can earn money. However, the chances of success are higher if you are properly prepared from the beginning and set the main course.
What Can I Blog About?
While a future blogger already has quite accurate plans and ideas about what to do on his blog, the other person may still be undecided or even completely devoid of ideas about the blog topic and do not know how to find the right blog topic.
Basically, there are two ways you can align your blog content. Either you decide on a blog topic and stick with it or you write about everything possible.
Even if it sounds tempting to talk about all sorts of trend topics, a new blog will only be able to assert itself in the meantime due to a large number of blogs, if it deals with a specific topic. Therefore, one should find a blog topic that is as limited as possible.
To find a suitable blog topic for your new blog, you can refer to some tips and best practices, which I describe below. The search for the blog topic consists of three areas: brainstorming, the assessment of ideas and the analysis of the potential.
Find Ideas For A Blog Topic
If you want to find the right blog topic your own interests and passions play a very important role. One should only shortlist blog topics that really interest you. Finally, you will spend weeks, months and even years grappling with the blog topic. In addition, one should possess certain know-how, since every blog will remember visitors if the blogger has no idea of the topic described.
Of course, that does not mean that you have to be an absolute professional in the field. However, you should at least have some basic knowledge and are so interested in the blog topic that you are always looking for more information and enjoy it in the long term.
My Tip:

a piece of paper and a pencil make you wonder!

Sit down in a quiet moment and write down all the topics that interest you, what you always wanted to tell the world, or what you are especially good at. Also, hobbies are on the slip!
Judge Blog Topic
If you have collected some potential topics that you would like to write about, you should ask yourself the following questions for each blog topic.
1. Do I want to write about the blog topic in 3 to 5 years?
A blog is a long-term project. Therefore, one should find a blog topic, which will interest you in a few years. Although you cannot say that for the most part in advance, you should, however, do without a trending theme that does not really interest you and from which there are new ones every year.
2. Can I still write about the blog topic in 3 to 5 years?
The potential blog theme should provide you with ideas for the release of new articles over a long period of time. Therefore, one should find a blog topic in which not everything is actually said after 10 articles.
3. Is the blog theme still relevant in a few years?
Nothing is more annoying than when you have found a blog topic, hundreds of articles published and at some point interested in the blog topic no one else. That's why I'm not a big fan of blogs that pick up on every trending topic and do not really provide background knowledge on any topic. Anyway, this type of blog usually disappears just as fast as it came. With Google Trends, you can find out in just a few clicks if the blog has the potential for the coming months or if it's already losing interest.
4. Does the blog theme offer enough potential?
In general, one should not choose a too narrow blog topic that constricts one too much later. On the other hand, it should not be too wide, so that no target group really feels addressed. It is important to find a middle ground. For example, if you want to create a new travel blog, it would not be a good idea to write about the city of Mumbai. Certainly, there would be no more than 10 to 20 articles at the latest. On the other hand, it would not be a good idea to talk about the whole world. It will be difficult to prove that you are an expert in a particular area. Instead, one could choose a middle ground and report on India or the City Mumbai.
5. Can I reach my goals with the blog theme?
Last but not least, you should find a blog topic that has the potential to reach your goals. If you want to make money with your blog, then it does not matter if you can still write about it in a few years and the blog topic is still relevant, but it is not suitable for making money.
If you have found some blog topics that are still relevant to the questions described, it is the analysis of each blog topic.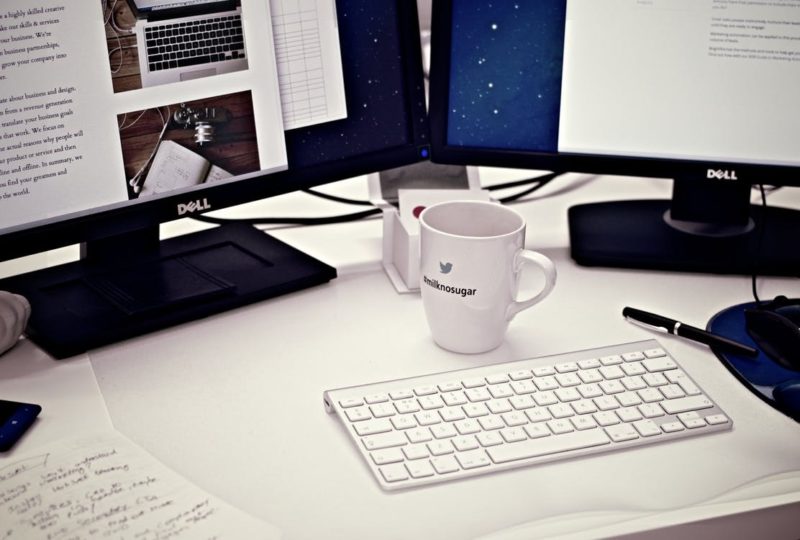 Analyze The Potential Of The Blog Topic
In addition to assessing the various ideas, one should then analyze the potential blog topic. Only if the following points are given on a topic, you should select this and create the new blog.
High Search Volume
Only if as many readers as possible are interested in the blog topic, does this offer enough potential to be successful. Here is Google, of course, our first stop. After you've entered your blog topic into Google Search, Google returns an approximate amount of search results. This value should be at least one million results. In our example, when searching for "City Mumbai," our travel blog provides over 3.7 million results, making it a great blog topic. However, the search volume should not be too big, otherwise, the competition is too big and you will never come to the top spots on Google with your blog.
Low Competition
In addition to the search volume, the competition also plays an important role. You should find a blog topic that is not too crowded and that makes it relatively easy to become a leading blog.
Financial Potential
The third point in analyzing the blog topic is financial potential. If you want to make money with your blog as many sources of income as possible are the nuts and bolts. This one should look at the number of clicks that Google pays when using AdSense. These are issued via the Google Global Market Finder and show you at a glance if the click rates for the potential blog topic are attractive. You should also look at the well-known affiliate networks like Adcell, Belboon, Register SuperClix or Zanox for free and research if there are affiliate programs on the blog topic.
Your Experiences With The Blog Topic
What experiences have you made with the choice of the blog topic? Could you find a suitable blog topic that has met all the tips described? Your opinion is in demand! This is how it continues.