As an Indian, you heard about the name of the Indian city "Bhubaneswar." Bhubaneswar is the capital city of the eastern Indian state, "Odisha." It lies on the coast of the Bay of Bengal. So, Bhubaneswar is a coastal city in the Khorda District of Odisha. This city is also called "Ekamra Kshetra" means Temple City.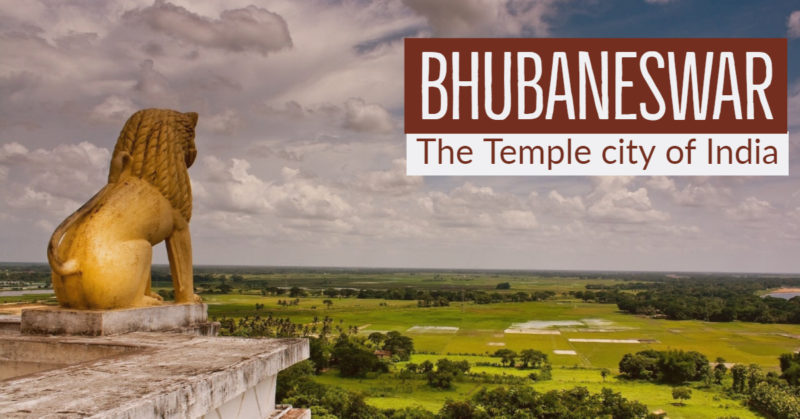 It is the biggest city of the state Odisha. It has a diversity of heritage sites and sacred cultural landscapes. It also referred to as "Temple City of India."
Facts about Bhubaneswar
It is among the few planned cities in modern India and is designed by German Architect Otto H. Königsberger in 1946.
It is one of India's fastest developing city.
It is the No.1 Smart City of modern India.
It is the place which changed the greatest Indian Emperor Ashoka Forever after the Kalinga War back in 260 B.C.
It is home to hundreds of temples.
It is the place where Indian sweets like "Pahala Rasgulla" and "Chenna Gaja" originated.
This city is harbouring hundreds of start-ups in modern India like the city of Bengaluru.
Here are some places to see in and around Bhubaneswar.
Lingaraj Temple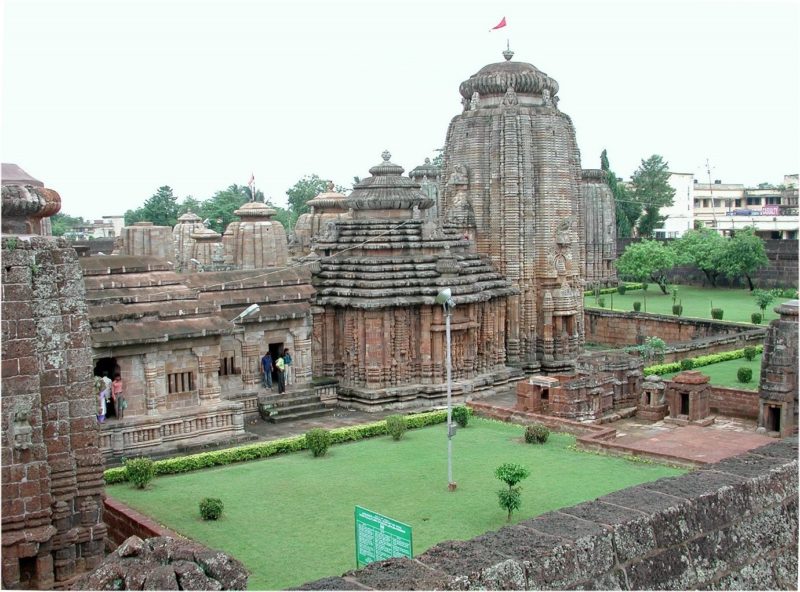 The Lingaraj Temple is located at 8km from the city of Bhubaneswar. It is at 19-21 mins drive distance. This temple is a 10th or 11th-century temple. It described as "the truest fusion of dream and reality." It is a purely Hindu temple. Other religions' people are not allowed inside the temple. There are a lot of sculptures and architectures carved on this temple. There is a lake called Bindu Sarovara near the temple. It is reputed to have a drop of water from all the holy rivers of India.
Khandagiri and Udayagiri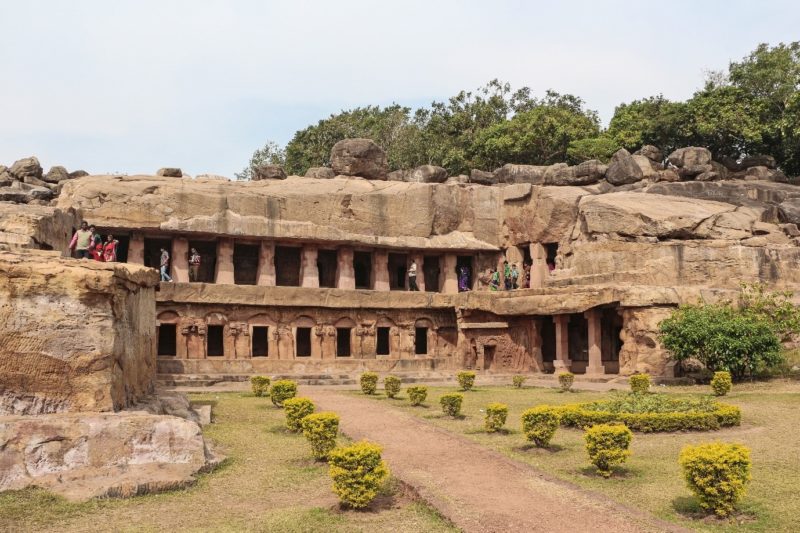 Khandagiri and Udaygiri located at 5.6 km from the city of Bhubaneswar. It is at 8-11 mins drive distance. These are two hills that has beautiful sites of ancient Jain Monastery. On the face of the mountain, there are many caves. Some of these caves have excellent carvings. Some famous caves are "The Rani Gumpha" (Queen's Cave) and "The Hati Gumpha" (Elephant Cave). The renowned emperor of Kalinga Kharavela has carved out the chronicles of his reign the Hati Gumpha.
Dhauli Giri
Dhauli Giri and at 8km from the city of Bhubaneswar. This is a hill having rock edits of Dhauli. This place has a history related to the change of Emperor Ashoka. It is the place where King Ashoka gave up his blood-thirsty campaign and turned to Buddhism. The attractions in this hill are a sculpted elephant and the Shanti Stupa.
Nandan Kanan Zoo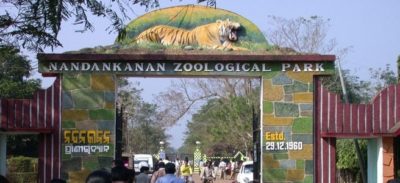 A Nandan Kanan Zoo is located at 15km from the city of Bhubaneswar. It is at 26-34 mins drive distance and a wide diversity of wild animals in this zoo. Some rare species of wild animals seen in this zoo. It is famous for its White Tigers. It has many species of snakes, crocodiles, birds, bears and many more. There is a Botanical Garden adjacent to the Zoo.
Museum of Tribal Arts and Artefacts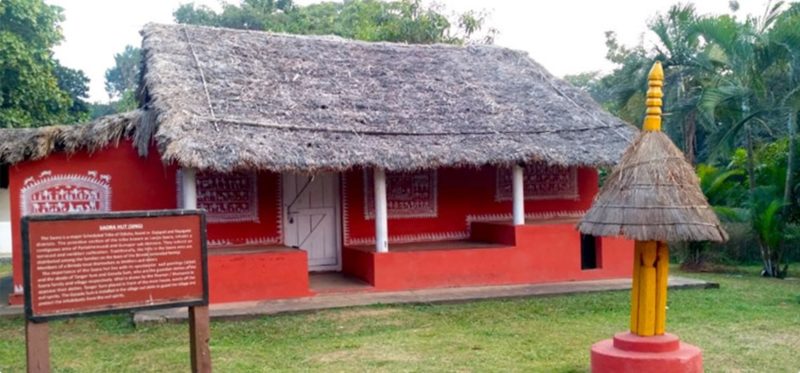 The Museum of Tribal Arts and Artefacts are located at a distance of 4.4km from the city of Bhubaneswar. It is at 9 min drive distance. This museum showcases a deep insight into the cultures, tools, artwork, and clothes of different tribes resided in Odisha. It is free to visit the place, so no entry fee is there.
These are the five must-see places in and around the city of Bhubaneswar. This city is itself an incredible place to see in Incredible Odisha.
Famous temples
There are various temples to see in Bhubaneswar. Some famous temples are Odisha Mukteshwara Temple, Rajarani Temple, ISKON Temple, Traffic Mahadev, Ananta Vasudeva Temple, Parasuramesvara Temple, Akhadachandi Temple, Astasambhu Siva Temple, Kedar Gouri Temple, and many more.
For shopping lovers
Bhubaneswar has several shopping malls such as Bhawani Mall, Esplanade Mall, Big Bazar, Boyanika, Market Building, Pantaloon, Pal Heights, Ekamra Haat, The World and many more.
For food lovers
Some famous eateries in Bhubaneswar are Country Kitchen, Dalma, MAYFAIR Lagoon, Trident Hotel, Swati Premium, Hotel Grand Central Mirch Masala, Hare Krishna Restaurant, Chhadakhai Restaurant, Janak Restaurant, Xenia, Priya Restaurant, Odisha Hotel, Golden Bird and many more.
Some delicious and tasty cuisines of Bhubaneswar are Machha Jhola, Rasagola, Rasabali, Chhena,Gaja, Chenna Jhilli and Chhena Poda, Gupchup, Dahi Pakhala, Abadha of Lingaraj and Ananta Vasudeva temples, Pitha, Dahi Vada and so on.
Some famous bars and places to chill out are The Cellars in Mayfair Hotel, Desire in Pal Heights, Rock On, Xstacy Lounge.
Some famous lodges
Hotels to stay in Bhubaneswar are City Lodge, Hotel Janpath, Ginger Hotel, Hotel Pushpak, The Crown, Hotel Sandy's Tower, AIIMS Nagar Homestay and many more.
Some more places
To get out nearby Bhubaneswar are Puri, Konark, Rourkela ("Steel City"), Brahmapur("Silk City"), Kodala("Rock City"), Chilika Lake, Mangaljodi in Chilika, Bhitarkanika National Park, Simlipal National Park, Sambalpur, Baliguda and many more. All these are also must-visit places in the state of Odisha.
There are many parks in Bhubaneswar. One of the famous parks is NICCO Park. The Rose Garden in CRPF square and IG Park of Bhubaneswar is also an excellent refreshment place. The Pathani Samanta Planetarium is also a beautiful place to visit. The Deras Dam, Odisha State Museum, Ekamara Kanan Botanical Gardens are also lovely places to visit.
Conclusion
If you are planning to make a trip of Bhubaneswar, then take note of all the excellent and places around Bhubaneswar. Also, don't forget to taste the very own tasty cuisines of Bhubaneswar.