Jio Phone 2 is finally arriving in a few months everyone is keen to know what this phone has to offer to its users. Reliance Industries Limited, after creating a buzz in the Telecom Market with its Jio Phone last year in the month of August, has come up with the successor of this Phone. The company is introducing before us, the 'Jio Phone 2'. The Jio Phone being VoLTE enabled & had many features in it, proved to be a tough competitor for the entry-level smartphones which are priced at Rs.3,500 to Rs.4,500.
To know more about what the new phone has and what the Jio phone had, let us compare both the devices right away.
Jio Phone 2 vs. Jio Phone – Variations in Design
The Jio Phone 2 has a QWERTY keyboard & horizontally placed display like we had on Nokia X2, giving the phone a completely new design. The phone has 4-way navigation key & a dedicated key for activating voice assistant. QWERTY Design makes this phone more comfortable for users to type on the new Jio Phone 2 compared to the older Jio Phone.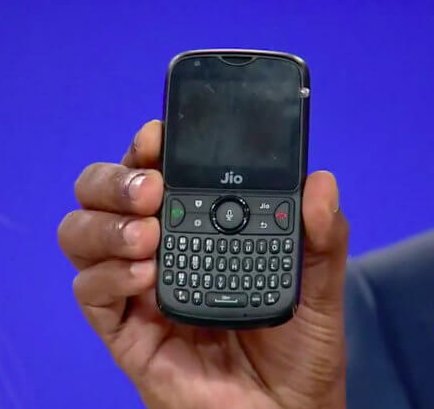 Jio Phone2 vs. Jio Phone – Price Difference
The Jio Phone was priced at Rs.1,500 & this amount was supposed to be refunded after 3 years to the users. But after the exchange offer brought to us by Jio, people can buy the Jio phone 2 by exchanging their old Jio phone and additionally pay Rs.501 & upgrade to the new model. So I think Jio has managed to sell Jio Phone 2 at an effective price of Rs.2,000 & for new buyers the phone will cost Rs.2,999. The phone would hit the market 15th August 2018 onwards.
Jio Phone 2 vs. Jio Phone – Software Specifications
Both the phones will run on the KAI OS & 512 MB RAM with 4GB Internal memory. There's not much difference in the internal architecture & software components on both the phones. But, Jio claims this new phone will support applications like Facebook, Whatsapp & Youtube which were not accessible on the Jio Phone. The Jio Phone was single sim LTE but the Jio Phone 2 will be dual sim LTE, VoLTE & Vo Wifi enabled.
The Jio phone 2 & Jio phone will obviously differ when it comes to the dimensions and weight, but let's wait till we get to use the device and know more about its processor speed & overall performance in coming months.